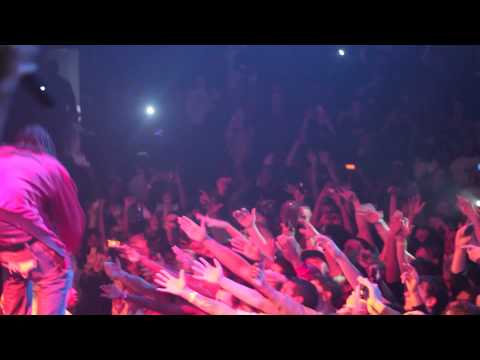 Well, I have been celebrating Waka Flocka, and Odd Future like they were the next coming of Dipset.
Well, it happened "Wolf Gang. Brick Squad." Waka Flocka joined Odd Future on stage in Atlanta last night.
"That was so cool."
Above is Waka's song Karma. After the jump a worse angle with footage of Keep it Real and Bitch Suck Dick.
Happy Halloween.