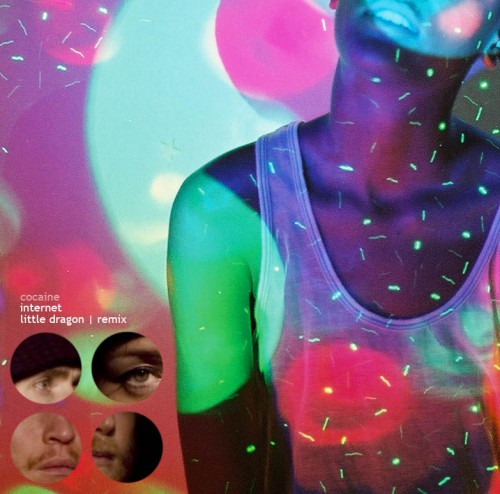 MP3: Cocaine (Little Dragon Kåkejn remix)
The Internet's song Cocaine got remixed by Sweden's Little Dragon. The Internet aka Syd The Kyd & Matt Martians will release their debut album Purple Naked Ladies on Odd Future Records digitally on December 20th. The physical version featuring 3 bonus tracks and exclusive art and packaging will be in stores Jan 17th. Tracklisting after the jump as well as an unrelated Tyler, Pusha-T, Liva Don, Hodgy Beats song.
THE INTERNET
PURPLE NAKED LADIES
(ODD FUTURE RECORDS)
DEC. 20, 2011 (Digital)
1. Violet Nude Women
2. They Say/Shangrila (ft. Tay Walker)
3. She Dgaf
4. C*nt
5. Cocaine/Tevie (ft. Left Brain)
6. Ode to a Dream (ft Kilo Kish & Coco O.)
7. Gurl (ft. Pyramid Vritra).
8. Love Song -1
9. Lincoln (ft. Mike G & Left Brain)
10. Web of Me
11. She Knows
12. Fastlane
13. Visions (ft. Coco O.)
14. The Garden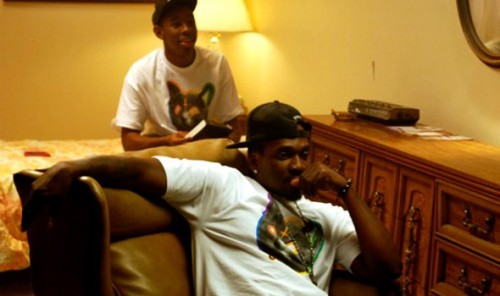 MP3: Oooh (feat. Hodgy Beats, Pusha T, Liva Don, Tyler the Creator)
In other Odd Future news, Pusha-T tweeted this song with him, Hodgy Beats, Liva Don, and Tyler, The Creator. Props to Liva Don making note of Sarah Palin's sex and drug habits. Tyler did the beat.
Vist Push-T.com for more info.