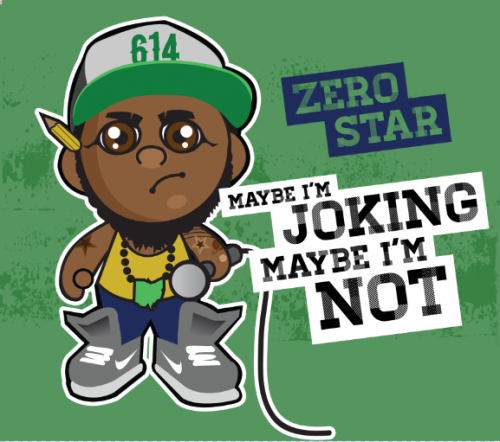 MP3: Zero Star – "Maybe I'm Joking. Maybe I'm Not"
Zero Star is playing Donewaiting's 9 Year Anniversary on February 3rd at Ace of Cups.
Tonight,  Zero is releasing the physical copies for his new album Maybe I'm Joking,Maybe I'm Not at his Buggin Out 3 Party at the Carabar.
Respected Hip Hop blog Kevin Nottingham presented Zero's new album earlier this week.
I reviewed Maybe I'm Joking in  the Other Paper.  I obviously liked it 'cause, "Zero's flow is complex and refined, and his content is reflective, funny and wise in a subtle way. In this and other cuts, Chozin beats have the right amount of jazz, boom-bap and experimental elements to keep things harmonic with all those bars flying around."
Download above.  Look at the Tracklisting after the jump