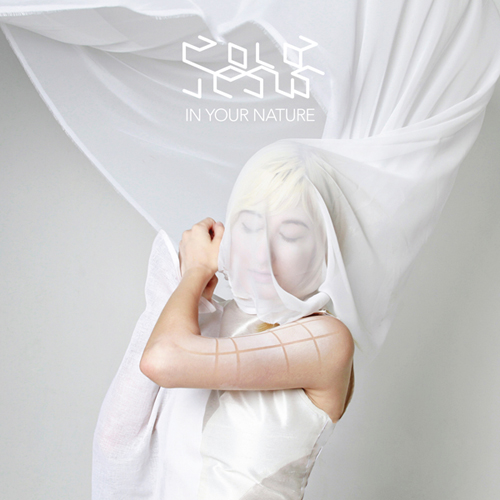 Sacred Bones normally likes to approach their label like a curated, and continuous art project. They have an in-house design team (David Correll and Caleb Braaten) and a short-film director((Jacqueline Castel). The design is informed by cinema. So imagine how stoked Sacred Bones is that David Lynch remixed the Zola Jesus song In Your Nature . The remix will be available on the "In Your Nature" single to be released on February 21 via Sacred Bones Records
Listen to David Lynch's remix of In Your Nature below:
Mr. Lynch went through Zola Jesus' album Conatus, and choose this cut to re-envision. Lynch only kept the vocals. He replaced the original version's strings with guitar and drum parts, written and performed by himself and engineer Dean Hurley.
The original of "In Your Nature" had a dance-y pace. Lynch's version is more driving, careening and cinematic . Zola Jesus' Nika Roza Danilova normally avoids remixes.  But there is an exception for anything.
Later on in the year, Sacred Bones is also set to reissue a deluxe vinyl version of Lynch's Eraserhead soundtrack.
Zola Jesus have also updated their tour-dates. Which, unfortunately, has the Feb 20th Columbus date moved to the Contemporary Art Center in Cincinnati.
Zola Jesus Tour Dates:
Jan 19 Sao Paulo, Brazil- Clash Club [w/ Talk Normal]
Feb 01 Phoenix, AZ – Crescent Ballroom [w/ Talk Normal]
Feb 03 Austin, TX – Parish [w/ Talk Normal]
Feb 04 New Orleans, LA – One Eyed Jacks [w/ Talk Normal]
Feb 06 Tampa, FL – Crowbar [w/ Talk Normal]
Feb 08 Orlando, FL -The Social [w/ Talk Normal]
Feb 09 Miami, FL – Bardot [w/ Talk Normal]
Feb 10 Birmingham, AL – Bottletree [w/ Talk Normal]
Feb 13 Knoxville, TN – Pilot Light [w/ Talk Normal]
Feb 14 Asheville, NC – Grey Eagle Tavern [w/ Talk Normal]
Feb 16 Washington, DC – U Street Music Hall [w/ Talk Normal]
Feb 17 Philadelphia, PA – Union Transfer [w/ Talk Normal]
Feb 18 New York City, NY – Webster Hall [w/Liturgy, Talk Normal]
Feb 20 Cincinatti, OH- Contemporary Arts Center
Feb 21 Chicago, IL – Lincoln Hall [w/Chris Connelly, Talk Normal]
Feb 22 Grinnell, IA – Grinnell College [w/ Talk Normal]
Feb 23 St. Louis, MO – Luminary Arts [w/ Talk Normal]
Feb 24 Lawrence, KS – Granada [w/ Talk Normal]
Feb 25 Denver, CO – Larmier Lounge [w/ Talk Normal]
Feb 27 Salt Lake City, UT – Urban Lounge [w/ Talk Normal]
Mar 01 San Francisco, CA – Great American Music Hall [w/Wymond Miles, Talk Normal]
Mar 02 Los Angeles, CA – Natural History Museum [w/EMA]
Mar 03 San Diego, CA – Casbah [w/ Talk Normal]