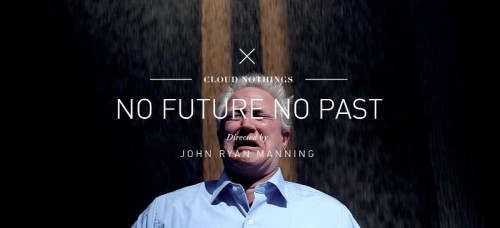 Northeast Ohio's Cloud Nothings just dropped a creepy video for No Future/No Past. It's got some dude being dragged to what appears to be impending doom. You can read an interview with the video's director Ryan Manning, cinematographer Caleb Crossen and drummer Jayson Gercyz on Urban Outfitters.com. You can Stream Cloud Nothings' album on Complex Magazine's Website.
Watch the "No Future/No Past" video after the Jump
Album out tomorrow.
Kinda fitting that their tour ends at Outland in Columbus, eh?
Tour Dates:
CLOUD NOTHINGS TOUR DATES
1/26 New York, NY – Studio at Webster Hall
2/16 Chattanooga, TN – JJ's Bohemia
2/17 Atlanta, GA – The Earl
2/18 Birmingham, AL – Bottletree
2/20 Orlando, FL – Backbooth
2/21 Tallahassee, FL – Club Downunder
2/23 Houston, TX – Fitzgerald's
2/24 San Antonio, TX – Ten Eleven
2/25 Austin, TX – Red 7
2/26 El Paso, TX – Lowbrow Palace
2/27 Tucson, AZ – Club Congress
2/28 Phoenix, AZ – The Crescent Ballroom
2/29 San Diego, CA – Soda Bar
3/1 Costa Mesa, CA – Detroit Bar
3/2 Los Angeles, CA – Echo
3/3 San Francisco, CA – Bottom of the Hill
3/5 Portland, OR – Holocene
3/6 Seattle, WA – The Crocodile
3/7 Vancouver, CA – The Media Club
3/8 Boise, ID – Neurolux
3/9 Salt Lake City, UT – Kilby Court
3/10 Denver, CO – Larimer Lounge
3/12 Kansas City, MO – The Riot Room
3/17 McAllen, TX – Simon Sez
3/20 Nashville, TN – The End
3/21 Louisville, KY – Zanzabar
3/22 Cincinnati, OH – MOTR Pub
3/24 Montreal, QC – Casa del Popolo
3/25 Boston, MA – Brighton Music Hall
3/26 Providence, RI – Fete Lounge
3/30 Philadelphia, PA – Johnny Brenda's
3/31 Washington, DC – Red Palace
4/1 Baltimore, MD – Ottobar
4/2 Buffalo, NY – Ninth Ward @ Babeville
4/3 Pittsburgh, PA – Brillobox
4/4 Detroit, MI – Magic Stick Lounge
4/5 Cleveland Heights, OH – Grog Shop
4/6 Chicago, IL – Schuba's Tavern
4/7 Columbus, OH – Outland Live