In late 2010, 3 of the "Big 4" (Slayer, Megadeth, Anthrax) performed outdoors at the LC. Last night, Anthrax returned with two more of thrash metals biggest bands – Testament and Death Angel for an indoor triple thrash threat.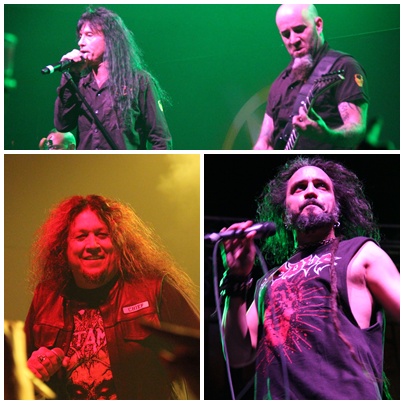 Death Angel started earlier than expected though metalheads had been lined up in front of the LC hours in advance so most didn't miss much of the band's abbreviated 6-song (I think) set. While Testament and Anthrax have continued to release material that sounds as if it was recorded in the late '80s, Death Angel has gotten heavier, faster and louder over the years and their blistering set was the surprise of the night.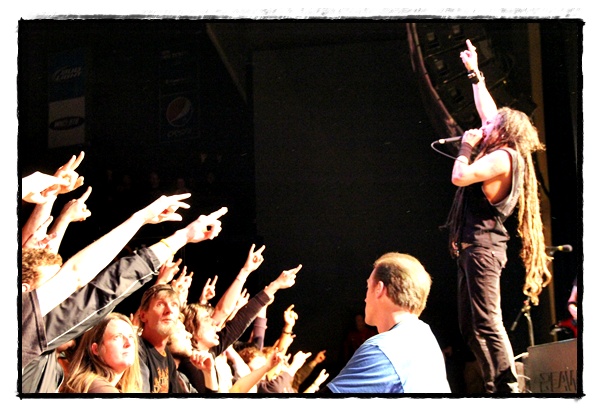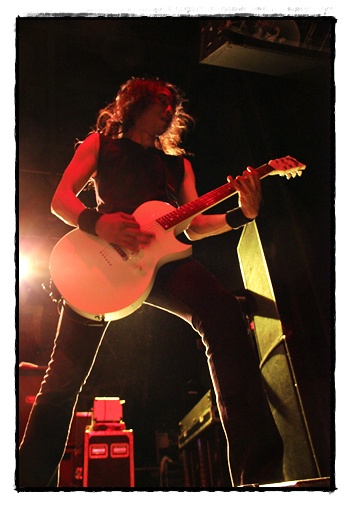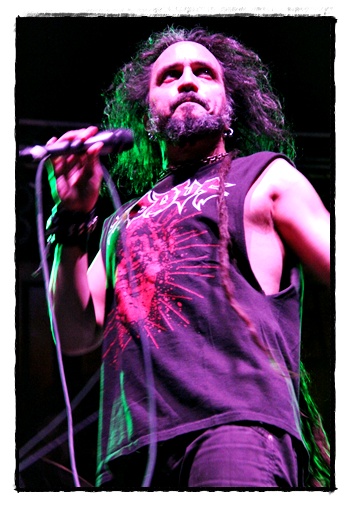 I haven't seen Testament since the early '90s but the Bay Area band looks and sounds basically the same 20 years later. How the hell do these guys keep all their hair? Chuck Billy's a pretty intimidating figure onstage though it was hard to keep a grin off his face during this performance – not sure if he was just glad to be in Columbus or if he knew the tour was coming to end and realized Testament was in the homestretch. It was entertaining watching Billy stomp around the stage using his light-saber microphone stand to play air guitar as Alex Skolnick and Eric Peterson tore through Testament's greatest hits ("The Preacher", "Practice What You Preach", "Into the Pit", "Souls of Black", etc.).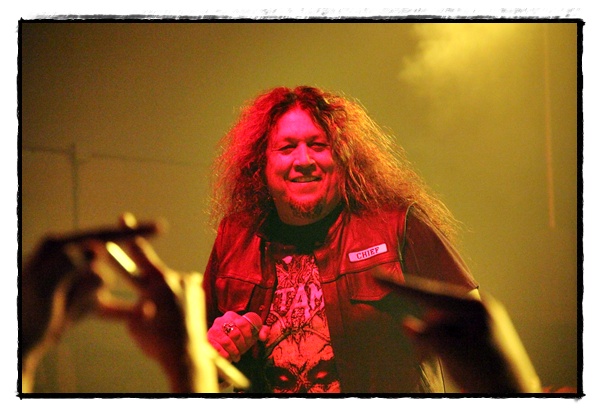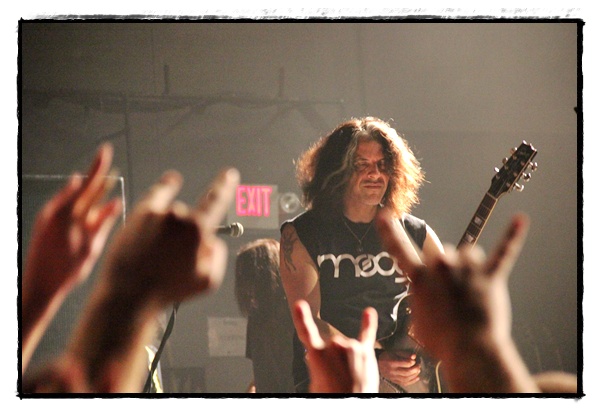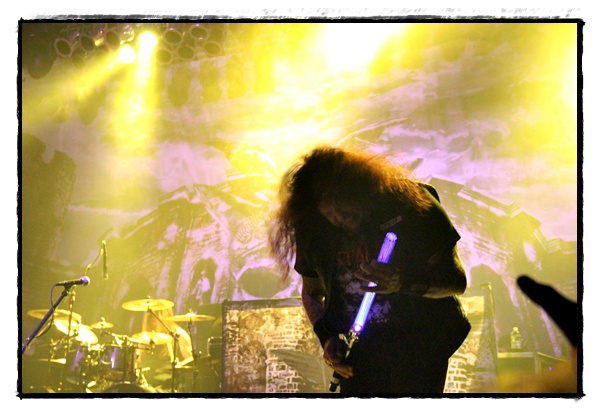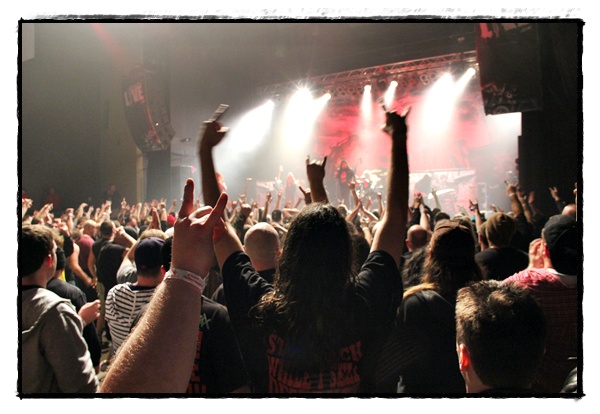 After the thrashing I received from the first two bands, I could have left the venue extremely satisfied. Anthrax was just the additional bonus. Down to two original members as this tour winds down (drummer Charlie Benante's mom, who is bassist Frank Bello's grandmother, is very ill so the two jumped off the tour to spend time with her), Anthrax still managed to kick out not only old school jams but tossed in some excellent new numbers from 2011's Worship Music.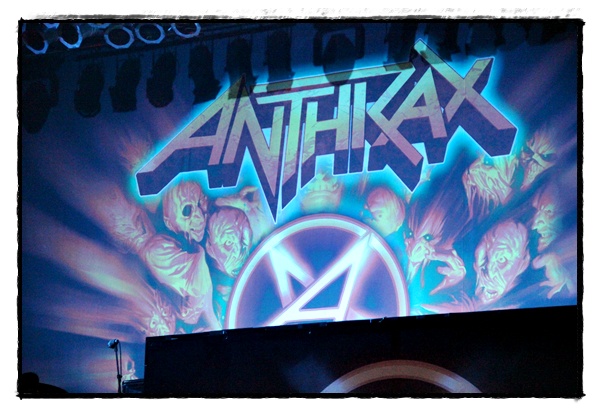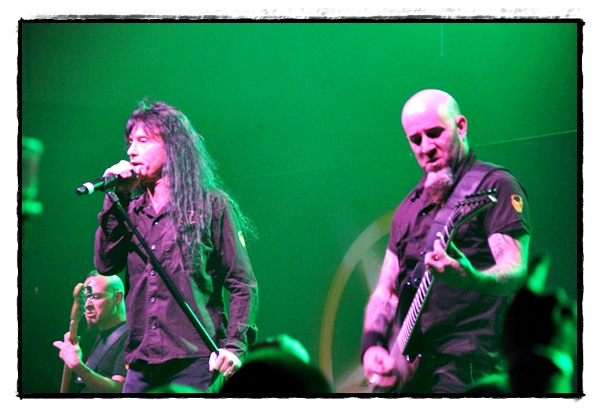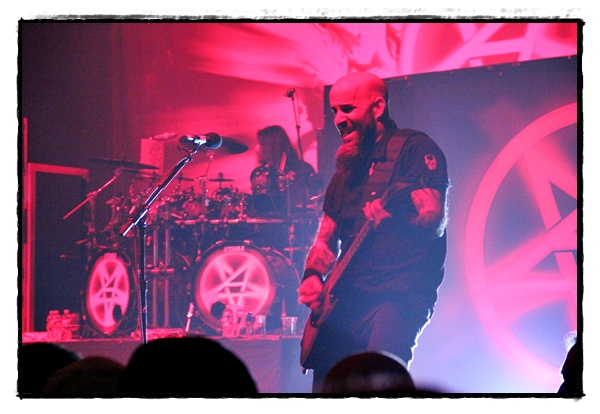 With a venue packed near capacity, there's still an appetite for this style of music, especially when it's being performed by bands who have been doing it 20+ years. Let's hope more of these package tours hit the road in 2012.