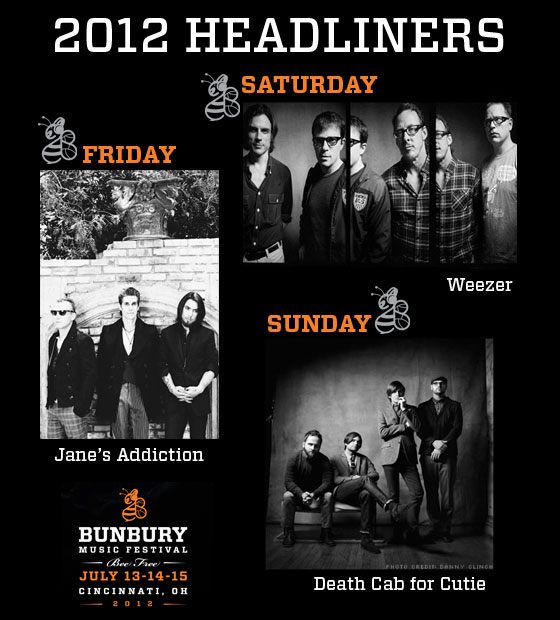 Wow, Cincinnati steps up the game this summer with a 3-day music festival featuring some big name headliners. The Bunbury Music Festival is being put together by Bill Donabedian, a co-founder of the successful MidPoint Music Festival. And as you can see, Bill's scored some major talent with more bands to be announced.
Tickets are already on sale and are very reasonably priced. One-day tickets are $46. Three-day tickets are $93.
As we hear about more acts added to the bills, we'll let you know.