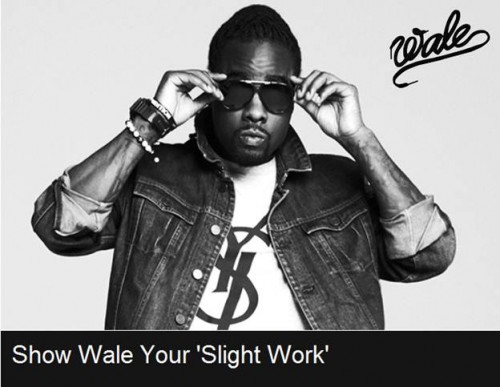 Slight Work? Work It?! MMG recording artist Wale is having a contest where dance crews can submit themselves getting down to Slight Work.
The winners will have their video showcased by all of Wale's social networking sites and also win prizes. More info on the contest here.
Do not do this.
Watch the official video for "Slight Work" below below and then work it out.