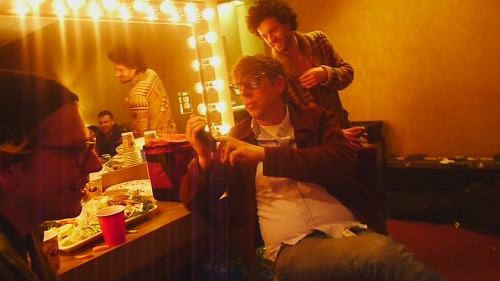 The Black Keys played in front of over 10,000 people in Columbus, Ohio on Sunday. Parts of the show were barebones. Parts were majestic. People loved it.
I figured I would share some candid photos with our good readers of DW.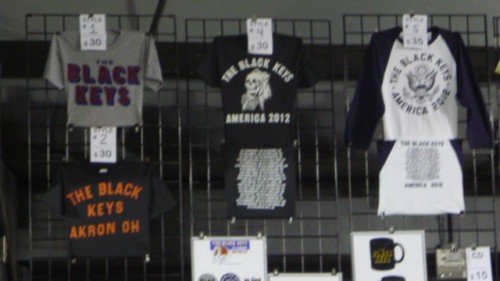 Merch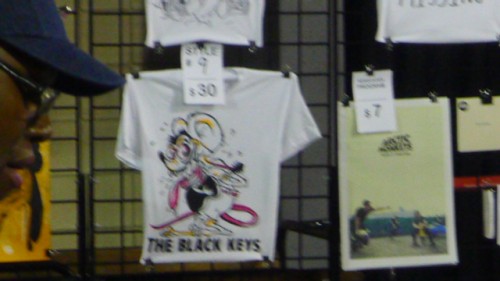 The "Ratfink "Black Keys shirt is my favorite.  It has a 80 skate thrash vibe to it. Obviously, if you  frequent this site, then you are a familar with the shirt's creator, the Black Keys art director Michael Carney.  Here is a recent interview with Mike that Ladygunn did.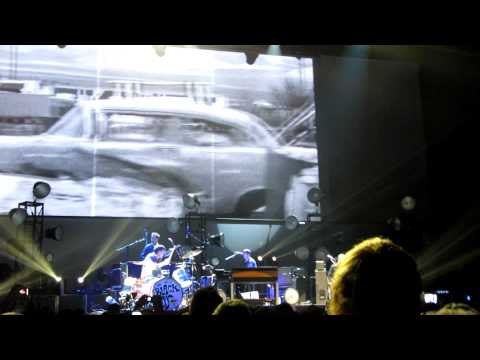 live video of "Gold on the Ceiling" Taken from You-tube. as you can see it still feels close.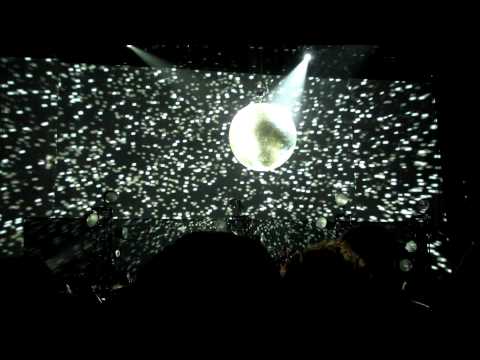 "Everlasting Light"  bringing the Majestic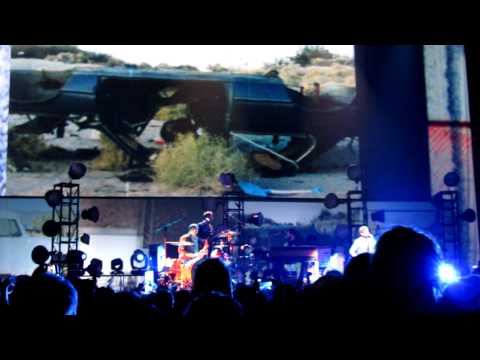 "Lonely Boy"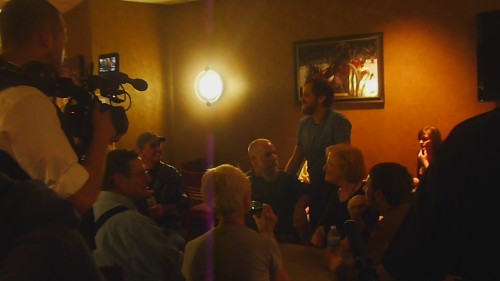 There were a few camera crews filming something that will probably make people happy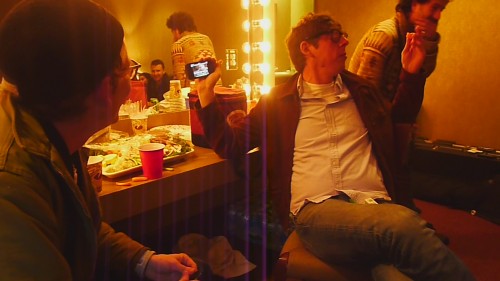 After the show is the after party er—-  a group of us goofballing  backstage. This a photo of Patrick showing Michael and our friend Martin Hugo funny you-tube videos on his telephone
just two dudes from akron.