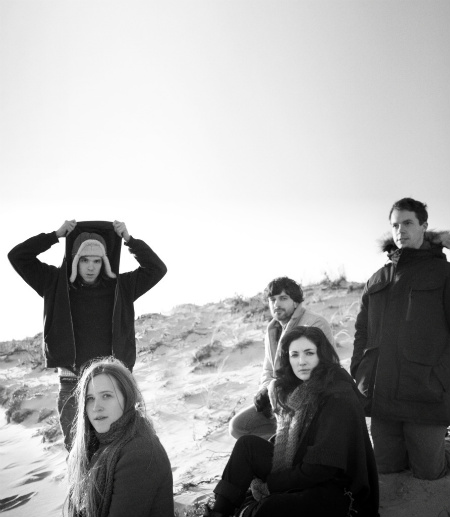 photo credit: Jason Frank Rothenberg
Domino Records announced today that Dirty Projectors will be dropping their highly anticipated 6th album, Swing Lo Magellan, on July 10th in North America/July 9th Worldwide.  The album is a product of 12 months of writing & recording in Delaware County New York by David Longstreth. The rest of Dirty Projectors: Amber Coffman, Haley Dekle, Nat Baldwin, and Brian McOmber constantly joined him to rehearse and flush-out the songs in the A-Frame attic in the weird home about 4 hours Northwest of NYC.
The end result is said to be both very intimate and layered.
Listen to "Gun Has No Trigger" off Swing Lo Magellan
tracklist after the jump
You can catch Dirty Projectors live in Brooklyn at the Prospect Park Bandhall July 10th, and at the Picthfork Music Festival July 13-15th.
Swing Lo Magellan Tracklist:
1. Offspring Are Blank
2. About to Die
3. Gun Has No Trigger
4. Swing Lo Magellan
5. Just From Chevron
6. Dance For You
7. Maybe That Was It
8. Impregnable Question
9. See What She Seeing
10. The Socialites
11. Unto Caesar
12. Irresponsible Tune