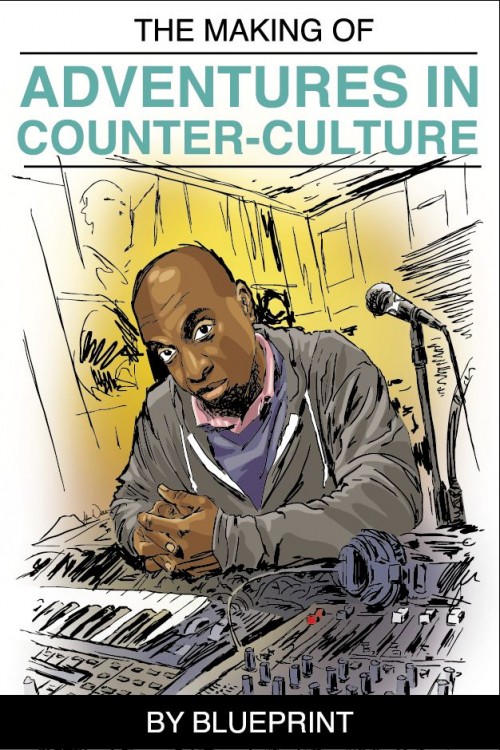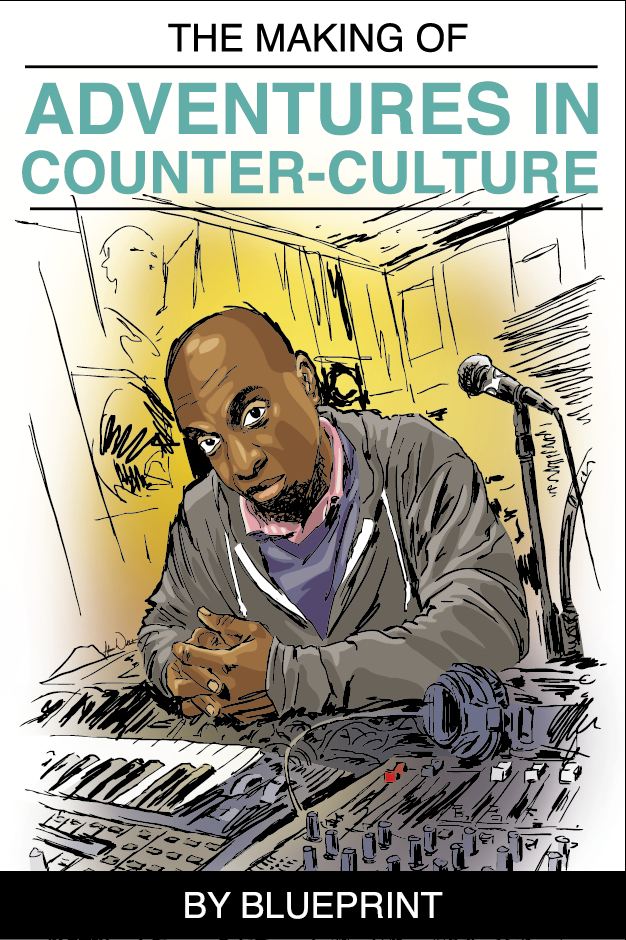 Blueprint wrote a book detailing the making of his album "The Adventures in Counter-Culture".  Today, Print uploaded a soundcloud link of himself reading the chapter on making "Automatic".  It details how the song was created after he took a vacation on the heels  of  the ending of So What Wednesdays which was a weekly Hip Hop event that was formed in the aftermath of the deaths of some key Columbus Hip Hop figures and close friends. He also goes through the process of learning new recording skills after switching from sampling to synths. So basically, this chapter is about taking a break to spawn artistic growth after a rough period.
more & ordering info after the jump.
I got a chance to flip through the book  last night. Two things, came to mind. 1) This is a very Columbus DIY thing to do.  Think about catalogs released for Skylab artshows, and also the books Martin Hugo/Shawn K would sell at the Milk Bar. 2) This book is interesting because not only does it detail the creative process of someone making an album; it also captures Blueprint's experiences during a particular time in Columbus, Ohio.
This book is available on Printmatic.net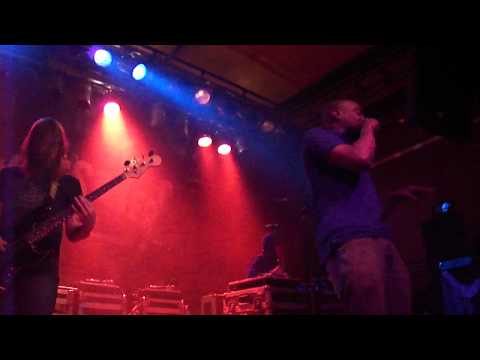 Blueprint, Rare Groove & Bobby Silver  "Automatic" Live in Edmonton, Alberta