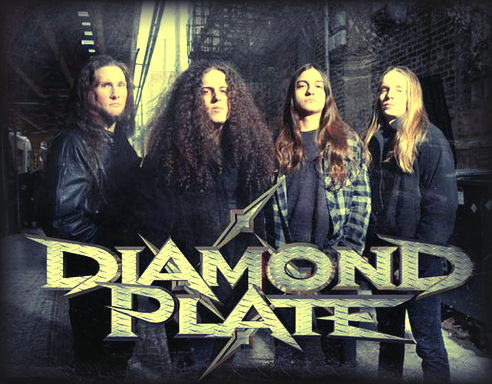 30-year thrash vets Overkill are obviously the draw on this Monday night Metal bill at Screamin' Willies on the east side of Columbus but the bill is stacked with up-and-comers opening the show.
Diamond Plate can no longer be considered "kids" on the thrash metal scene, having formed in Chicago in 2004, but they are among the newer bands that pay homage to '80s/'90s metal by assaulting listeners with furious guitar playing, machine-gun drumming and vocals that sound like the devil himself screaming in a lake of fire.
Diamond Plate's 2011 full-length debut, Generation Why?, finds the band taking the Megadeth/Slayer/Anthrax sound found on their 2009 EP, Relativity, and moving into a metalcore direction, as evidenced primarily in the vocals. There's still some melody found in Diamond Plate's music which might piss off thrash purists, but these guys rank up among Warbringer and Havok as some of the better new "old school" thrash bands out there today.
Screamin' Willies is located at 1921 Channingway Center Drive in the Reynoldsburg area. Tickets are $17 at the doors which open at 6pm. The full bill is: Overkill, Godforbid, Suidakra, Diamond Plate, Sourblood, Beneath the Sea.