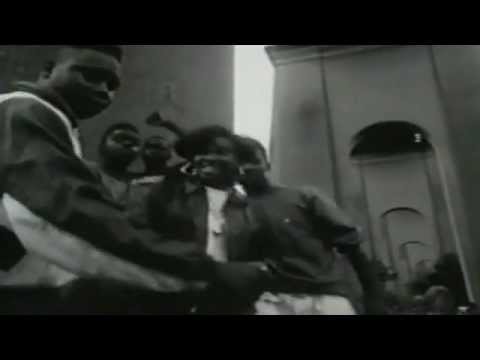 MC Lyte will be the Keynote speaker at the OSU Hip Hop Literacy Conference this year which will be held at The Wexner Film and TV Theater. MC Lyte is gonna be at the Wex, yo!
The conference's publicist Ebony Jeannette via email told me:
 "The theme this year for the conference is The Globalization of Black Popular Culture" MC Lyte will be speaking to that theme; sharing her experiences as a woman in Hiphop who has traveled the world fueled by her fierce musical talent and game changing releases.
The conference itself runs from May 9th to May 11th.  For more info please visit the OSU Hip Hop Literacies Website .
Press release after the jump:
Ohio State Brings In MC Lyte as Featured Keynote for 2012 Hiphop Literacies Conference

Hiphop icon MC LYTE will serve as featured celebrity keynote speaker for Ohio State's leading-edge conference on Hiphop Literacies
April 26, 2012 (COLUMBUS, OHIO)  – The Ohio State University has just announced Hiphop legend MC Lyte as the featured celebrity keynote speaker for the second annual Hiphop Literacies Conference, a conference designed to explore Hiphop as a site of knowledge formation, identity construction and learning.

The theme of this year's conference is Hiphop Literacies: The Globalization of Black Popular Culture. This Interdisciplinary Conference promotes research and teaching while stimulating ongoing dialogue and outreach across the university and the local community focusing on issues that affect the lives of youth such as education, racism, social identity, impoverishment, and social inequality in local and international communities.

The 2012 Hiphop Literacies Conference begins May 9, 2012 at The Wexner Film and TV Theater.

Held at The Ohio State University from May 9th to May 11th, 2012 the Hiphop Literacies conference will feature scheduled talks, panels, town hall sessions for local students, and workshops for educators by renowned scholars, educators, and artists in addition to presentations by undergraduates, graduate students, and local community groups.

Each day conference sessions feature faculty presentations from international, national and local students, scholars, and artists. The conference features a workshop for artists and students,
a Hiphop for Educators Workshop, as well as a community town hall dialogue.

The conference finale will be topped by a special medley performance by MC Lyte!
Students, faculty, staff, and members of the Columbus community are cordially invited to attend.