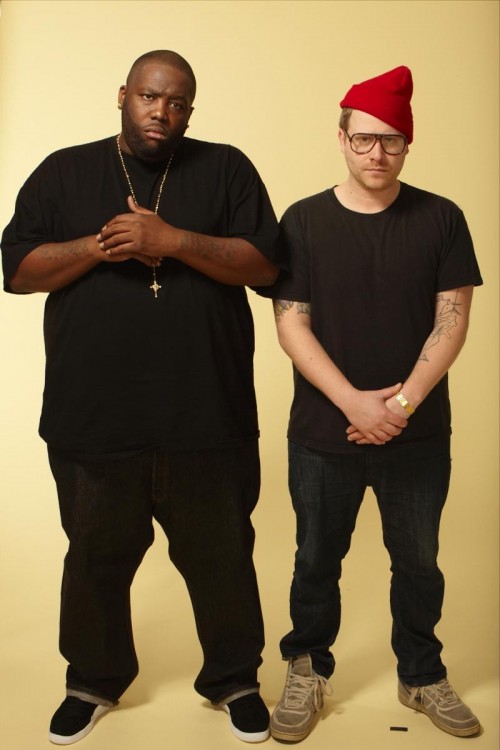 If you have streamed the new Killer Mike album over at Spin then you know Killer Mike & El-P delivered an angry record. Killer Mike spoke with Alter-net about why he is politically active.
JES: What do you think are the most important things to be outspoken about and involved with?

KM: As an American, I feel that we're trading in our rights for safety. I've seen too many things pass in the past 10 years that have limited the rights of Americans. And people need to know, I'm not a political zealot, but yo, I want everybody to be politically active, but I want people to have the freedom to do what they want to do. The reason I'm such an asshole about politics is because: I like smoking. I think you should be able to go to strip clubs. I don't care if you wanna marry the same sex. Whatever you want to do is cool, as long as you're not infringing on other people.

But on a very local and very personal level, black males are the highest unemployed people in this country. When we talk about "unemployment is at 9 percent" and that's shocking, but black males are at 16 and 17 percent, and that is a problem. Prisons are [privatized] and they profit when they lock these boys up—and if you can't get a job, you're going to sell petty drugs or do petty crime, but you're gonna get major time. That's not right. There needs to be a job program for young men who look like me. I think that [people should] start investing in small localized businesses, be it franchises, fast food, liquor stores, whatever will give people in the community jobs. I have to think in terms of my community, because I'm one of these young men. That's my reality in terms of the political process. As an American, I want my rights not to be limited.

As an African American, I want the freedom and opportunity that's promised in the Constitution, that you can get well-paying jobs when young men are working, young women are working, families stay together, communities become better.