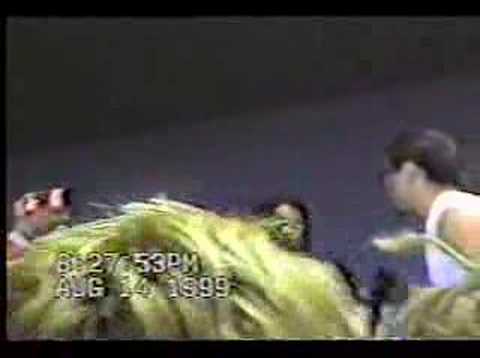 Dose vs. the Ruckus Man Scribble Jam 1999
When discussing Ohio Hip Hop, often times we forget to bring up the Dave Hammonz of Cinci, Dose One, whose creative seed  in Southwest Ohio when Anticon was just burgeoning was an interesting thing to witness. Between his work with Them, and Cloud Dead also the graffiti of my dude Five it never suprises me that Marcel Duchamp's wife was from the Nasty Nati.
(Obviously both of them dudes moved to the Bay seperately. )
Anyway, the Creators Project put together a mix of Dose One's music throughout the ages (cLOUDDEAD, Themselves, Subtle, and 13 & God)  to prime people for Mr. Drucker's upcoming album G Is Deep.