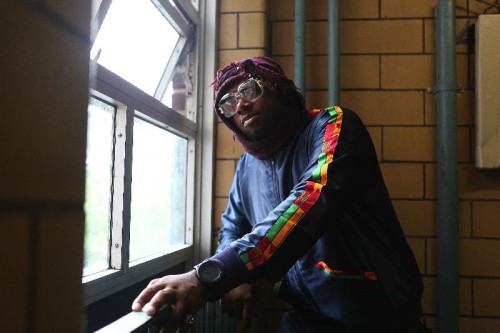 photographed by Jamel Shabazz
Mr. MFN eXquire is 2012's incarnation of a Brooklyn emcee. You know the 718 type who is both cool and funny at times and also can be pissed and raw about how foul the world and themselves are. eXquire can rap about being the flyest out. He can also rap about drinking himself in a stupor out of depression. I would say he is the bridge between Smooth tha Hustla and Company Flow .
Kafka in the hood indeed.
But that really only works if you were trying to promote a rapper in 1999 in New York City.
Do you have friends that are leary of the hipster shit and don't fuck with southern rap at all. So they bump Jay-z, Nas and are warming up to Danny Brown and like the idea of A$ap Rocky?
I know I am writing this like eXquire hasn't been a media darling or wasn't on my top albums of 2011 list. But that's because he is dropping last years underground smash Huzzah! on July 3rd via I-tunes which is the lead single off his debut EP for Universal Records, entitled Power and Passion which comes out in September.
So obviously they are trying to build Huzzah's buzz to something bigger..
After the jump peep videos for Huzzah and it's remix ft. Despot, Das Racist, Danny Brown & El-P.
And Mr. MFN eXquire's tourdates which the bulk of are with El-P, Despot and Killer Mike.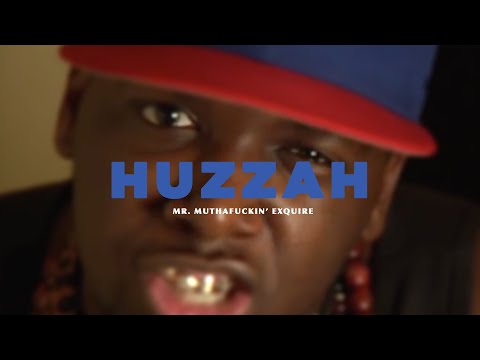 06/21 – Dallas, TX – Granada Theater !\
06/22 – Houston, TX – Warehouse, TX !
06/23 – Austin, TX – Mohawk !
06/25 – Phoenix, AZ – The Crescent !
06/26 – San Diego, CA – Casbah !
06/28 – Los Angeles, CA – Echoplex !
06/29 – San Francisco, CA – Regency  Ballroom !
06/30 – Portland, OR – Hawthorne Theater !
07/01 – Seattle, WA – Neumos !
07/02 – Vancouver, BC – Fortunee Sound Club !
07/05 – Minneapolis, MN – Fine Line Music Cafe !
07/06 – Chicago, IL – Bottom Lounge !
07/07 – Cleveland, OH – Grog Shop !
07/08 – Ann Arbor, MI – The Blind Pig !
07/09 – Toronto, ON – The Hoxton !
07/11 – Boston, MA – Paradise Rock Club !
07/12 – Pawtucket, RI – Hope Artiste Village !
07/13 – New York, NY – Irving Plaza !
07/14 – Mariaville, NY – Camp Bisco
07/15 – Washington, DC – Rock and Roll Hotel
08/03 – Los Angeles, CA – Hard Summer
08/25 – Somerset, WI – Sommerset Music Festival
09/01 – Chicago, IL – North Coast Music Festival
09/28 – Fairburn, GA – Gate City Music Festival
! = w/ EL – P, Killer Mike & Despot