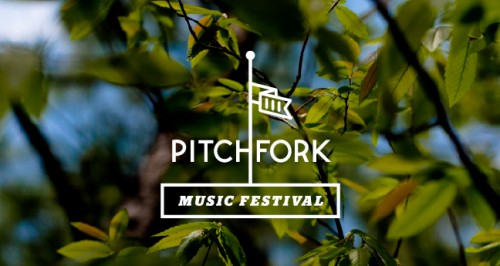 The Pitchfork Music Festival is coming up. It's July 13-15th at Chicago's Union Park.
For me Just on some Hip Hop ish…there isn't a single garbage act : Flying Lotus, A$ap Rocky(that PMF will be at PMF), Clams Casino, Danny Brown, Kendrick Lamar, Schoolboy Q, AraabMUZIK, and Big K.R.I.T.
And I can't really front on seeing post-rock godz Godspeed You Black Emperor, as well as  Iceage, Wild Flag, UMO, Psychic Paramount, Cloud Nothings and Ty Segall either.
If you still haven't copped tickets. You can do so here.
Pitchfork announced today vendors and activities which can be viewed after the jump: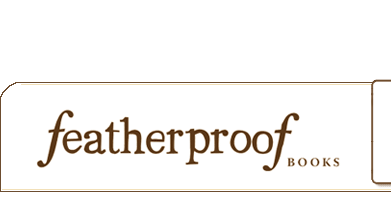 There will be a Book Fort hosted by Chicago – Based Feather Proof Books. If you are like me, and appreciate the Book Loft, and Barnes Noble. And you love the Wexner Bookstore but wish there were more options in Columbus then this might stoke you.
P4k's press release says that the Book Fort will be "Armed with literary ammo and manned by some of the most dangerous minds in indie publishing."
So there will be chances to find new authors and books to read. There will also be Panel discussions and readings that will add to the fest's creative atmosphere.
Vendors at the Book Fort include Featherproof Books, McSweeneys, Drag City Books, Write Bloody, The Paper Cave/Green Lantern Press, MAKE Magazine, Publishing Genius, Poetry Magazine, and the 33 1/3 music book series from Continuum.
The Chirp Record Fair will once again be returning to the fest. It's hosted by the Chicago Independent Radio Project, and has a huge seletion of albums for to peep out and purchase, and all the shopping supports this not-for-profit community radio station, independent record stores and labels.
If you are looking for locally designed clothing, handmade jewelry, unique paper goods, original artwork, community sourced home furnishings, and much more then Coterie Chicago might have something for you. A jury attentive to style and originality hand-picked 40 artists and craftspeople for this portion of PMF.
A few years ago I saw Donewaiting's Clint Reno selling posters at P4k.
I don't think Reno will be at the Flatstock poster show this year hosted by the American Poster Institute but I am sure this year's vendors which include The Bird Machine, Aesthetic Apparatus, Landland, Burlesque of North America, Crosshair, Sonnenzimmer, Delicious Design League, Casey Burns will have some of the fiercest gig-poster producers in the country.
After copping books, records, and posters at the PMF you can put them in a locker the first time ever. PMF is offering lockers which can be rented for just one day or the entire weekend. Take advantage of this opportunity now, before they sell out!
Everytime I go to Chicago, I try to hit up the Chicago Diner so I am stoked that the vegan spot will one of the vendors at PMF. If you are like any of my friends except for Scotty and Josh than you are not vegan so you can mess with one the of the other vendors which include Wishbone, Rice Table, Bombay Station, Black Dog Gelato, Abbey Pub, Urb Garden, Robinson's, O'Briens, Temptation Dessert, Goose Island, Chicago Homemade Pizza Company, Big Delicious Planet, Star Lounge, and Big Star.
While grubbing you can peep two large scale art installations by Chicago-based Johalla Projects.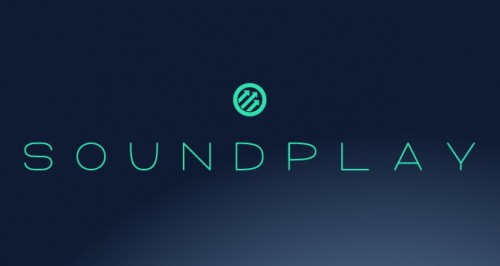 After eating and think about art you can hit up the Soundplay Arcade which uses scenes, characters, and settings from the songs we love as inspiration for video games. The first three games take their inspiration from tracks by M83,Cut Copy, and Matthew Dear, and two more will be introduced in the coming weeks.
Oh yeah at the festival there is also music. They released more tickets for Saturday which the trifecta of Danny Brown, Godspeed, and Grimes is very appealing to me.
Full listing and schedule below:
2012 PITCHFORK MUSIC FESTIVAL SCHEDULE:
FRIDAY, JULY 13 – gates at 3pm
8:30 (GREEN) Feist
8:20 (BLUE) Purity Ring
7:20 (RED) Dirty Projectors
7:15 (BLUE) Clams Casino
6:25 (GREEN) Big K.R.I.T.
6:15 (BLUE) Japandroids
5:30 (RED) A$AP Rocky
5:15 (BLUE) Tim Hecker
4:35 (GREEN) The Olivia Tremor Control
4:15 (BLUE) Willis Earl Beal
3:30 (RED) Lower Dens
3:20 (BLUE) Outer Minds
SATURDAY, JULY 14 – gates at 12pm
8:40 (BLUE) Grimes
8:30 (GREEN) Godspeed You! Black Emperor
7:40 (BLUE) Danny Brown
7:25 (RED) Hot Chip
6:45 (BLUE) Chromatics
6:15 (GREEN) Sleigh Bells
5:45 (BLUE) Schoolboy Q
5:15 (RED) Wild Flag
4:45 (BLUE) Nicolas Jaar
4:15 (GREEN) Flying Lotus
3:45 (BLUE) Youth Lagoon
3:20 (RED) Cults
2:50 (BLUE) Liturgy
2:30 (GREEN) Atlas Sound
1:55 (BLUE) Lotus Plaza
1:45 (RED) Cloud Nothings
1:00 (BLUE) The Atlas Moth
1:00 (GREEN) The Psychic Paramount
SUNDAY, JULY 15 – gates at 12pm
8:30 (GREEN) Vampire Weekend
7:40 (BLUE) The Field
7:25 (RED) Beach House
6:45 (BLUE) King Krule
6:15 (GREEN) AraabMUZIK
5:45 (BLUE) Oneohtrix Point Never
5:15 (RED) Chavez
4:45 (BLUE) Kendrick Lamar
4:15 (GREEN) Real Estate
3:45 (BLUE) The Men
3:20 (RED) Ty Segall
2:50 (BLUE) Thee Oh Sees
2:30 (GREEN) Iceage
1:55 (BLUE) Milk Music
1:45 (RED) Unknown Mortal Orchestra
1:00 (BLUE) A Lull
1:00 (GREEN) Dirty Beaches