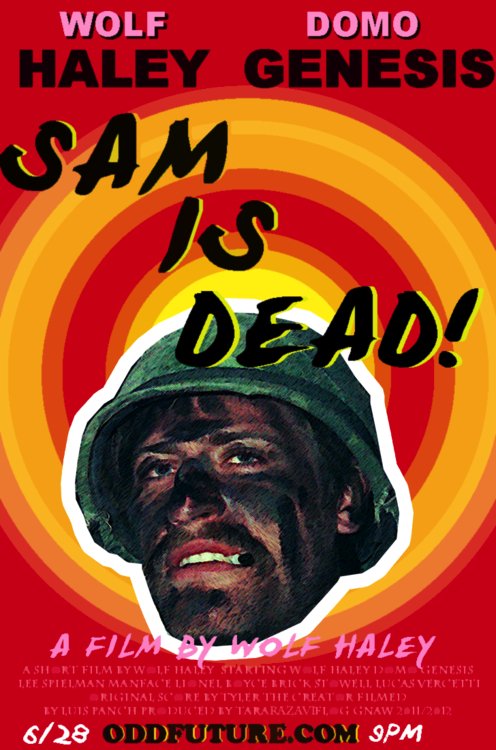 It's too bad Tedd Koppel's Nightline TV Show wasn't around to talk with Tyler, the Creator after Odd Future's historic appearance on Jimmy Fallon, or the debut of the Yonkers video like he did with Madonna or Public Enemy when they dropped controversial videos.
At Midnight est Odd Future will premiere a short film that us directed by Wolf Haley and features himself, Domo Genesis and Lee Spielman of Trash Talk, Manface, Lionel "L-Boy" Boyce, Brick Stowell and Lucas Vercetti, the film will feature an original score composed by Tyler, The Creator.
While, Odd Future doesn't have the element of surprise on their side anymore; I am eager to watch this.
UPDATED: Below is the video for Sam Is Dead which is  a war story built around Tyler's & Domo's song off OF VOL 2.  The video is not shocking but slick in a manner that speaks with confidence of the staying power of Odd Future.
Watch after the jump.