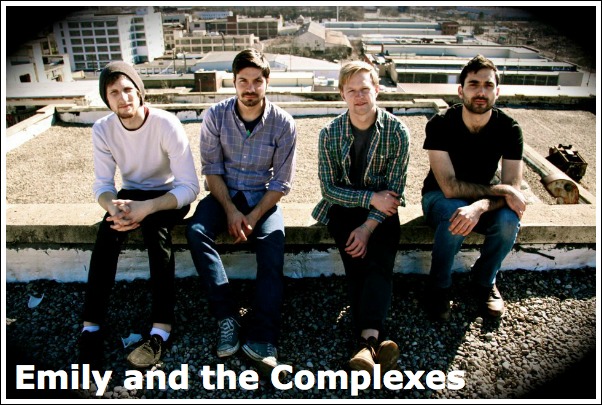 Emily and the Complexes perform on the AliveOne stage at 2:15pm on
Friday, July 13
Emily and the Complexes are a Columbus, Ohio four-piece specializing in folk-inspired indie rock (think a mix of Earwig and Superchunk). The band will be releasing its debut, Styrofoam Plate Blues, in August and then hitting the road to play shows on the East Coast (and all points in between) in September.
What does "bunbury" mean? (No cheating; give it your best guess)
Bunbury is an excuse to get out of something boring. I read that somewhere.
What are 3 things that you know about Cincinnati?
The Cincinnati Reds were the first professional baseball team. It is referred to as the Queen City. It has really good chili.
Write a Twitter-style (140 character) description of your band
Folk inspired Indie Rock. Desperate, Soulful, and honest, like 20th century American Literature.
There's a lot of great bands performing at Bunbury, give a sales pitch about why people should come watch your band during the time slot you're playing?
Our live show is very energetic and passionate. Playing shows is why we are in this band and we love having other people people be a part of our music. Also no one is playing the mainstage at that time, so it's a good opportunity for people to come check out some of the smaller bands playing.
What do you think of the fact that Jane's Addiction is headlining one of the nights of this festival but is not appearing at Lollapalooza this year?
We're not that familiar with Jane's Addiction but they're a really big band and we think its great that Bunbury is able to bring in these kind of names in its first year.
What band is missing from this lineup that you'd love to share a bill with?
The National
Will you have the opportunity to check out any other bands and, if so, who are you looking forward to seeing?
We play Friday and are excited to see All Get Out, Matt Pryor, Minus The Bear, and The Airborne Toxic Event. If we get the chance to stay the weekend there are like 20 awesome bands we would love to see.