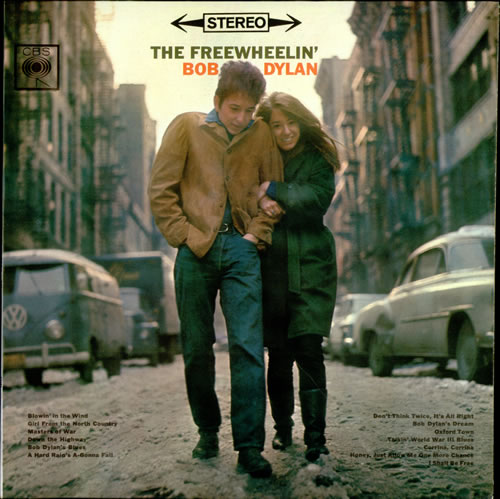 The AV Club's Pop Pilgrims is a Web Series that goes back and digs up the stories behind significant music moments.  Today's episode has The Onion's pop-culture-obsessed sister publication walking down the streets of Bob Dylan's Greenwich Village.
Here is an excerpt from well, Walking the Streets of Bob Dylan's Greenwich Village
Just like when I made my Pop Pilgrimage to the park beside the Queensboro Bridge (famed thanks to Woody Allen's Manhattan), I was surprised to find that the street where the Freewheelin'cover was shot is so unassuming that casual passersby would never know that anything special had happened there. It's just a street. And it's not even as nice-looking of a street as some of the others we encountered while walking around the West Village. There's an alley behind a nearby Mexican restaurant that's much more picturesque—like something that's been frozen in time since the 1880s. But it hasn't, of course. That Mexican restaurant, Panchito's, wasn't even there in Dylan's time. It was a different establishment then: a café called The Fat Black Pussycat, where Dylan reportedly wrote "Blowin' In The Wind" in 10 minutes one afternoon.
Watch/read the full thing here.