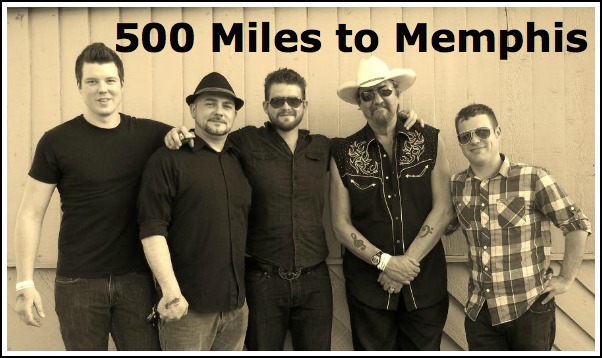 500 Miles to Memphis perform on the AliveOne stage at 6:45pm on Saturday, July 14
500 Miles to Memphis is a 5-sometimes-6-piece, punk/country band from Cincinnati.
What does "bunbury" mean? (No cheating; give it your best guess)
I have no idea. Some kind of tree or shrub?
What does a festival like this mean for a city like Cincinnati?
I think it's great. When do you ever hear about this many huge bands playing on one festival other than Lallapalooza or Bonnaroo? The fact that it's in Cincinnati blows my mind. It's very exciting. I truly hope it's an annual thing.
What are some things that people who are traveling to Bunbury should know about Cincinnati?
There are plenty of things to do and see in Cincinnati, i.e., Skyline Chili, a Reds game, Graeter's Ice Cream, Fountain Square, tons of great local bands, tons of great local restaurants, Kings Island, the Contemporary Art Center, Museum Center and the list goes on.
Write a Twitter-style (140 character) description of your band
A mix of country and punk. Green Day meets Hank Williams or Social D meets Ricky Scaggs.
There's a lot of great bands performing at Bunbury, give a sales pitch about why people should come watch your band during the time slot you're playing?
I suck doing the sales pitch thing. If you in any way like punk or alt country stop by our stage at 6:45 and give us a listen.
What do you think of the fact that Jane's Addiction is headlining one of the nights of this festival but is not appearing at Lollapalooza this year?
I think Bill Donabedian gets massive bragging rights for that one…and Cincinnati on whole
What band is missing from this lineup that you'd love to share a bill with?
Green Day maybe…although Bunbury has done a great job of fulfilling most of my "supporting act" goals with Death Cab and Weezer. I'm a happy boy.
Will you have the opportunity to check out any other bands and, if so, who are you looking forward to seeing?
Looking forward to Weezer, Death Cab, Jane's Addiction, Manchester Orchestra, Guided by Voices, the Tillers, Jeremy Purnell and the 55's and Wussy