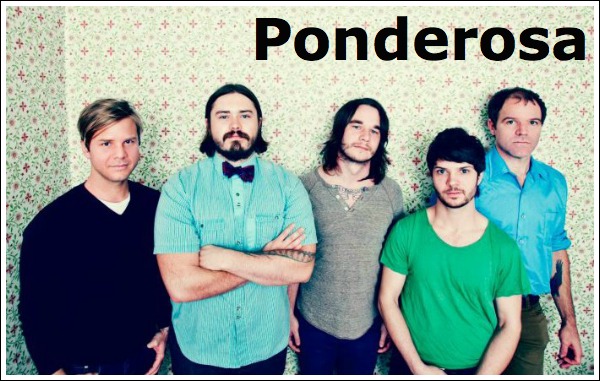 Ponderosa perform on the Landor stage at 5:15pm on Friday, July 13
Ponderosa is a 5-piece, dreamy and spacey southern rock band from Atlanta.
What does "bunbury" mean? (No cheating; give it your best guess)
Bunbury is a struggling phone company. They specialize in 'not so smart' smartphones. I'm using one in this email. Keeps freezing up.
What are 3 things that you know about Cincinnati?
Marijuana is super-illegal/ inventor of the in-ground swimming pool/ birthplace of the cattle call
Write a Twitter-style (140 character) description of your band
Ponderosa: now serving reverb.
There's a lot of great bands performing at Bunbury, give a sales pitch about why people should come watch your band during the time slot you're playing?
Well I think the best reason will be our enigmatic manager watching from the sidelines. He's as entertaining as any band I've seen in the last 5 maybe 10 years.
What do you think of the fact that Jane's Addiction is headlining one of the nights of this festival but is not appearing at Lollapalooza this year?
I don't know, maybe perry is senile and forgot he started lollapalooza 21 years ago.
What band is missing from this lineup that you'd love to share a bill with?
Band of Bees.. Are they still a band?
Will you have the opportunity to check out any other bands and, if so, who are you looking forward to seeing?
We wanna see them all. Gonna split into teams and make it happen.