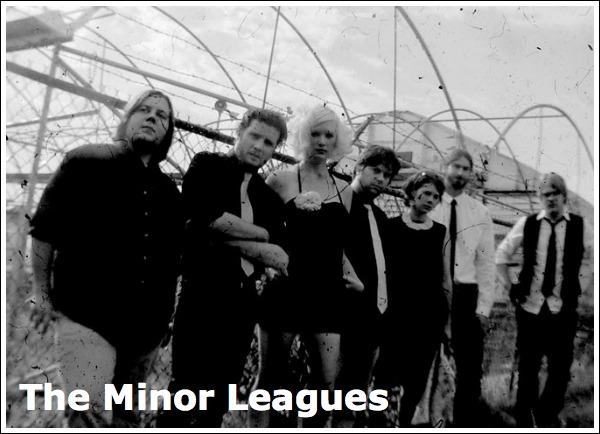 The Minor Leagues perform on the AliveOne stage at 5:15pm on Friday, July 13
The Minor Leagues are a 7-piece band from Cincinnati that "blends Brill Building arrangements with the drive and sing-along choruses of 90s Brit-pop, all set against a backdrop of lush instrumentation. The band's past work has earned them comparisons to recent popsmiths like Belle & Sebastian and The New Pornographers, but their charm, witty lyricism and ear for detail sets them apart from the rest."
What does "bunbury" mean? (No cheating; give it your best guess)
Importance of Being Earnest reference
What does a festival like this mean for a city like Cincinnati?
For Cincinnati specifically, it's been tough in the last 5 or so years to get legit national acts to come through.. so it's a nice chance to feel semi-relevant again for a weekend.
What are some things that people who are traveling to Bunbury should know about Cincinnati?
there's a subway under the city
Write a Twitter-style (140 character) description of your band
We rely on songcraft that predates social media.
There's a lot of great bands performing at Bunbury, give a sales pitch about why people should come watch your band during the time slot you're playing?
We smell better than most bands.
What do you think of the fact that Jane's Addiction is headlining one of the nights of this festival but is not appearing at Lollapalooza this year?
I'm just amazed that both entities still exist in 2012.
What band is missing from this lineup that you'd love to share a bill with?
The Drums
Will you have the opportunity to check out any other bands and, if so, who are you looking forward to seeing?
GBV