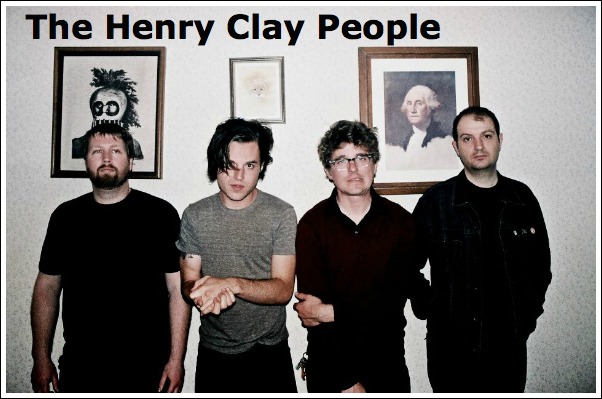 The Henry Clay People perform on the Bud Light stage at 5:15pm on Friday, July 13
The Henry Clay People are a fist-pumping 4-piece band from Los Angeles that takes cues from Pavement, Built to Spill and The Hold Steady.
What does "bunbury" mean? (No cheating; give it your best guess)
Its a classic Ohio festival where you bury hamburger and hotdog buns as bands play.
What are 3 facts you know about Cincinnati?
1. The Afghan Whigs, Heartless Bastards, and the National were all from here, right? Greenhornes too says our bassists as he drives.
2. Apparently there is a donut grilled cheese shop we need to try somewhere in the city.
3. Pete Rose used to coach the Reds.
Write a Twitter-style (140 character) description of your band
Sloppy guitar rock and roll played by brothers and friends #heartovertalent
There's a lot of great bands performing at Bunbury, give a sales pitch about why people should come watch your band during the time slot you're playing?
Discovering bands can be fun. This will be our first time in Cincinnati. We will give you everything we got.
What do you think of the fact that Jane's Addiction is headlining one of the nights of this festival but is not appearing at Lollapalooza this year?
Hmm… I don't have much opinion on that one. They exist in this giant rock star world that is beyond my limited indie rock brain. I have heard Perry is a really nice dude. I like it when famous people are nice dudes.
What band is missing from this lineup that you'd love to share a bill with?
Refused. Pulp. Both recently reunited and have the best frontmen in music.
Will you have the opportunity to check out any other bands and, if so, who are you looking forward to seeing?
Guided by Voices and Dan Deacon. I really hope that we can stick around for them. I haven't seen GBV since they reunited and Bob Pollard is a rock god in my book.