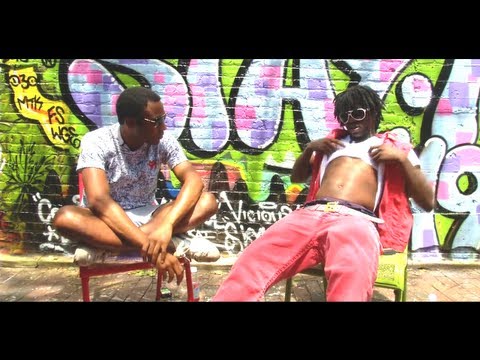 In the above Noisey video,  Chief Keef tells Childish Gambino that he doesn't have a wallet because he likes to carry around stacks of money in his hand. They then compare photos of each other holding stacks. Chief Keef's stack is bigger. But if you think about it Donald Glover aka  Childish Gambino gets show money. And when I mean show money I don't just mean sold-out tours. I mean TV show money as in getting money from Community  and 30 Rock. 
This is like Travis Porter trying to play big bank with Tina Fey
It's cool that it was shot in front of a Stay High 149 joint.