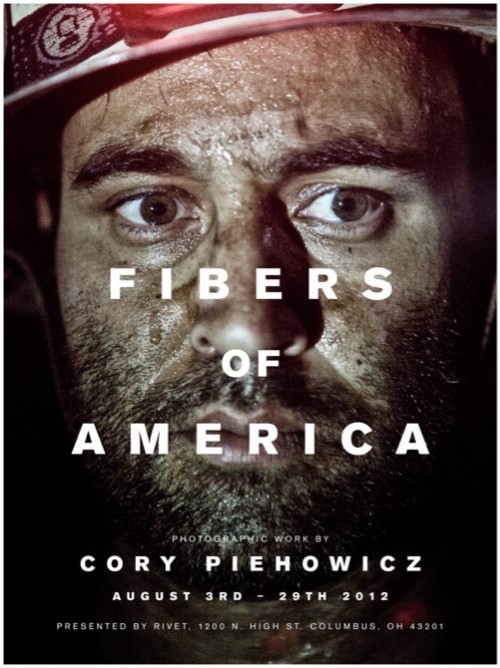 You may have seen Cory Piehowicz's photos on RJD2's DeadRinger, and both Soul Position full-lengths.  Well, at Gallery Hop in Columbus  tonight, Piehowicz's continues his legacy of memorable images with an  opening (7-10pm)of  a month-long exhibit entitled Fibers of America.  The Columbus-based photographer's exhibit at the Rivet Gallery displays photos and found objects from Piehowicz's explorations of old mines  located in California deserts in search of denim worn by early 20th- century workers.
From the Other Paper:
The show reveals that the denim hunt was hardly a walk in the park.
"Mike and Charla Harris, Charla's dad, Russ, and I went on a huge hike to one of the hardest ghost towns to get to in the West," Piehowicz said, describing an expedition to Death Valley. "It took us 14 hours to get there, straight one day, (in) 120-degree weather. We ran out of water. It was not looking good."
"About 12 hours in, on the way back, that's when Russ and Charla went into heat exhaustion after we ran out of water. You will see pictures of Russ at the show."
The photograph depicts a man who is both weary and covered with black spots all over his face where bugs have bitten him.