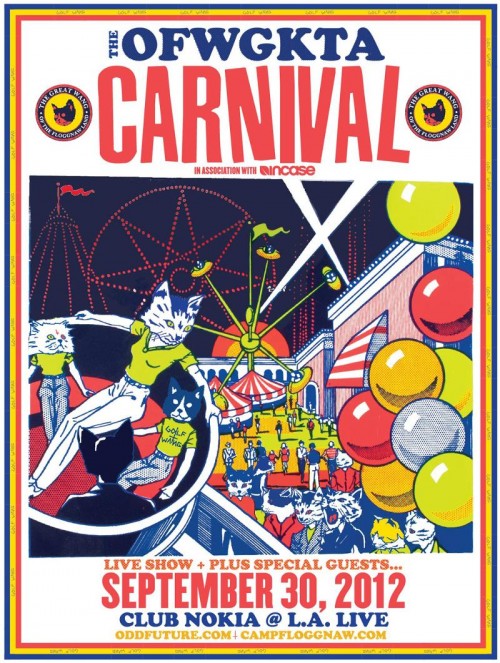 Odd Future is throwing a Carnival in Downtown Los Angeles August 30th at Club Nokia. The carnival will feature games, rides, prizes, and food hand-picked by Odd Future. There will be performances by Odd Future, The Internet, Trash Talk and other special guests still to be announced. Tickets and special packages available at Golfflognaw.
Can't make it to L.A.? Odd Future will be playing in Columbus at the Newport Music Hall September 12th.
Mellowhype's Numbers is set for release on October 2nd. Trash Talk's new album 119 is set to be released on October 9th. Domo Genesis' No Idols mixtape with Alchemist is out now – grab it here.