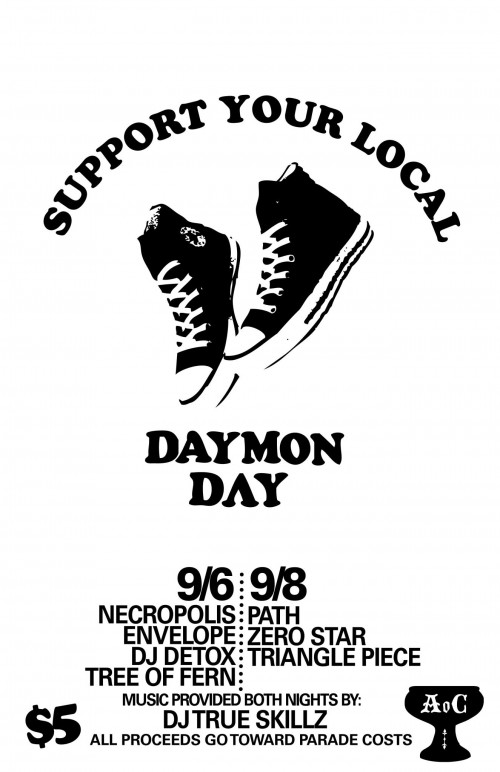 SUPPORT YOUR LOCAL DAYMON DAY.
The 2012 Daymon Day is on September 15th.. There are two fundraising scheduled 9/6 & 9/8 at Ace of Cups.
Sept 6 features a Necropolis reunion with it's Hackled Ruff and Shoulder Mane line-up , Envelope & DJ Detox, and the ever lovable Tree of Fern.
Sept 8th features Way Yes side project Triangle Piece along with rappers Path, and Zero Star.
Both Sept 6th and Sept 8th are at Ace of Cups, and will have DJ True Skillz providing the music between acts. $5 cover. All proceeds go toward parade costs
The September 15h Daymon Day Afterparty is at Cafe Bourbon Street and is a meeting of Get Right & The Fonosluts+ CJ and is very free.
Video of the 2007 Daymon Day Parade where Necropolis led the the drumline after the Jump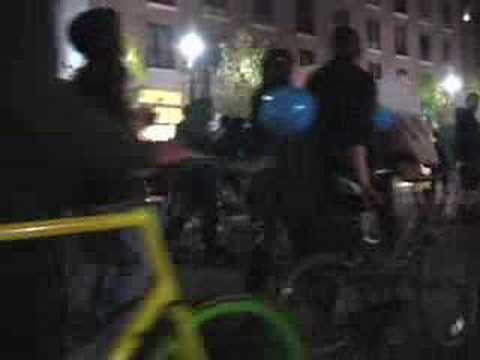 2007 Daymon Day Parade shot by DJ Self