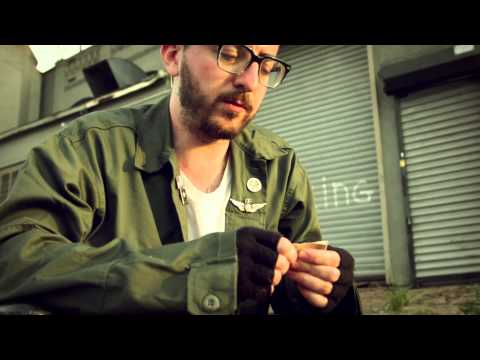 Brooklyn Rapper Soul Khan will play at Double Happiness this evening in support of his latest EP, Wellstone. The video for the title track above depicts Soul Khan as a homeless War Vet. If you are starved for socially conscious Hip Hop please do not sleep on Soul Khan.
I wrote about Soul Khan's latest in the Other Paper this week below is an except
He recently released the Wellstone EP, his fourth, which was named after the late Sen. Paul Wellstone from Minnesota. Khan said he chose the name because Wellstone "was in his time, and by today's standards and yesterday's standards, one of the most progressive members of Congress."

"He always fought for his convictions," said Khan, "and that was what the EP is about, my convictions."
Speaking of convictions, Khan isn't afraid to talk about his. A look at his Twitter and YouTube posts reveals that he's spoken out against, among other things, GOP-led moves to require voter IDs at the polls.
"The incidents of prosecuted, let alone reported, voter fraud are actually statistically insignificant," he said. "Any attempt by election officials in any way to constrain when or where someone can vote is usually done for political means and not to actually protect the integrity of voting."
He added that he felt such moves are attempts to discourage potential Obama voters from turning out.
Khan may have inherited his interest in politics, having been raised in California by the daughter of left-leaning labor organizers. He ended up in Brooklyn, where he worked at the now-defunct underground hip-hop haven Fat Beats Records after attending Bard College in Hudson, N.Y.
To download Soul Khan's Wellstone EP visit Soul Khan.com.
Soul Khan @ Double Happiness is $8.00 at the door. Doors are @ 7 pm.