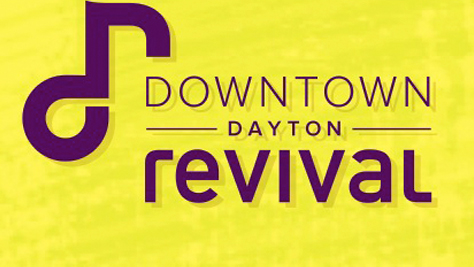 A reminder that the inaugural Downtown Dayton Revival Fest begins today. Guided By Voices, the legendary North Dayton lo-fi pioneers, hit the stage at 8:15 PM. The "classic-lineup" will perform a set of crowd favorites interspersed with new material. While many attend to hear older hits, I do give GBV great credit for not just phoning in a reproduction of yesteryears. In addition, for what it's worth, some of the new material has seen great critical acclaim.
The Ohio Players, revered as one of the finest funk groups of all-time, are slated for Sunday at 6:15 PM. Very few original members are living these days, nonetheless, I suppose it's special to see the TOP name in a festival lineup at all. Truthfully, and not many believe this, but Dayton was once "The Land of Funk." Yes, the Gem City had a monumental impact on the genre with bands like Zapp & Roger, Heatwave, Slave, Lakeside, and many more influencing artists the world over. I could go on about the effect of the aforementioned and may do so soon, however, for now, I'll just let Snoop Dogg talk to you about Roger Troutman of Zapp & Roger.
While GBV and TOP are age-old Gem City favorites, the Downtown Revival Fest will feature newer Dayton talent as well. In particular, Motel Beds play at 6 PM today and Good English kicks things off Sunday at 12:15 PM.

Here is a priceless video of Motel Beds' "Tropics of the Sand", featuring Kelley Deal on accompanying vocals. The Beds are ever-expanding and have a new record scheduled for release in the near future.
Dayton's Rasmussen sisters founded Good English a few years back while all three were in high school (one still is). Considering their age, the poise and musical discretion this troupe possesses is truly remarkable. At this rate, great things are on the horizon. Check out their video for "Take Control" below.
Downtown Dayton Revival Fest has a total of 37 acts performing over a two-day span. Admission is $75 for a two-day pass and single-day passes are now available for $44. You can purchase tickets here and find more information at: