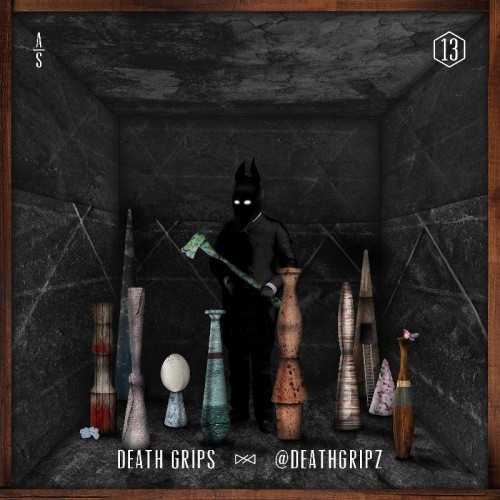 Download: Death Grips- @Death Gripz
Today, VICE shares a new song from Death Grips, "@DEATHGRIPZ", the final track from the 2012 Adult Swim Singles Program. "@DEATHGRIPZ" is an unreleased track from Money Stone. The track is currently available for download at adultswim.com/singles. You can also watch an interview with the band over at Pitchfork.
Death Grips has also been added to Moogfest. Entire Moogfest  line-up which already features Primus 3d,  Thomas Dolby, Nas, Divine Fits,GZA Presents Liquid Swords, El-P, Black Moth Super Rainbow  after the jump

MOOGFEST 2012 LINEUP 
OCTOBER 26-27, ASHEVILLE, NC
Primus 3D
Orbital
Nas
Miike Snow
Santigold
Richie Hawtin
Squarepusher
Explosions in the Sky
The Magnetic Fields
Four Tet
Divine Fits
GZA presents Liquid Swords
Carl Craig
Pantha Du Prince
Shpongle presents The Masquerade
Thomas Dolby
Black Moth Super Rainbow
Actress
Cold Cave
EL-P
Tim Hecker & Daniel Lopatin
Mouse on Mars
Death Grips*
Prefuse 73 with Teebs
Ana Sia
Morton Subotnick presents From Silver Apples to a Sky of Cloudless Sulfur
Bear in Heaven
Harold Budd with Keith Lowe*
Killer Mike
Blondes
Andy Stott*
Julia Holter
Disclosure
Exitmusic
Trust
Buke & Gase
Ahleuchatistas
Wick-It the Instigator
*new addition
Moogfest is produced in conjunction with Moog Music and the City of Asheville and directly benefits the Bob Moog Foundation.