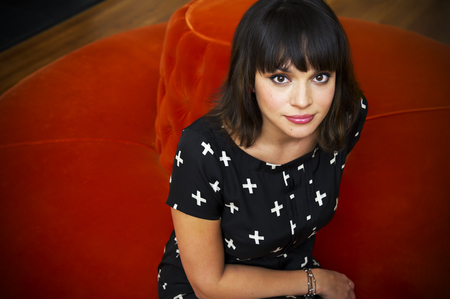 '
Norah Jones is set to play the I-Tunes Festival 2012  in London Tonight. By downloading the free iTunes Festival App, fans from across the globe can watch the show live or view it afterwards for a limited time on their computer with iTunes, on their iPhone, iPad, iPod touch or on the big screen using Apple TV. Stream Jones' performance at 9:00pm GMT / 4:00pm ET / 1:00pm PT after an opening set by Beth Orton.
Norah Jones  also just signed on to play the 2012 New Yorker Festival October 5-7th. You can read a Sasha Frere-Jones  piece in the New Yorker on Norah Jones and Fiona Apple here.
Jones will also appear on Jools Holland, Live from the Artist Den and Jay Leno in the next few weeks. For more info look at Norah Jones.com
Norah Jones is touring on heels of her Dangermouse produced album Little Broken Hearts.  Watch Norah Jones video for Happy Pills and look at tourdates after the jump .
Norah Jones – 2012 – 2013 TOUR DATES: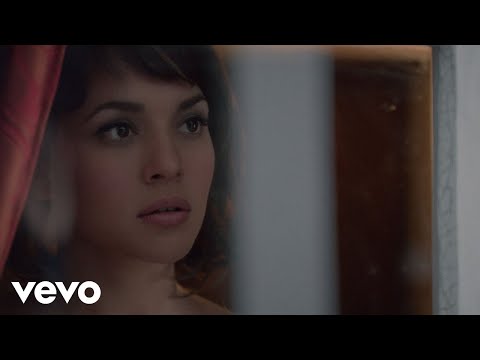 September 12 – Forest National – Brussels, Belgium
September 13 – Zenith – Strasbourg, France
September 14 – We Love Green Festival – Paris, France
September 17 – Sala Santa Cecilia at Auditorium Parco della Music – Rome, Italy
September 18 – Teatro degli Arcimboldi – Milan, Italy
September 20 – L'Auditori – Barcelona, Spain
September 22 – Campo Pequeno – Lisbon, Portugal
September 23 – Palacio de Congresos – Madrid, Spain
October 7 – Orpheum Theatre – Minneapolis, MN
October 8 – Riverside Theater – Milwaukee, WI
October 9 – Chicago Theater – Chicago, IL
October 11 – Civic Center – Des Moines, IA
October 12 – Orpheum Theatre – Omaha, NE
October 13 – Midland Theatre – Kansas City, MO
October 15 – Peabody Opera House – St. Louis, MO
October 16 – Brady Theatre – Tulsa, OK
October 19 – ACL Moody Theatre – Austin, TX
October 20 – Bayou Music Center – Houston, TX
October 22 – McFarlin Auditorium – Dallas, TX
October 23 – Mahalia Jackson Theatre – New Orleans, LA
November 4 – Aichiken Gymnasium – Nagoya, Japan
November 5 – Grand Cube – Osaka, Japan
November 6 – Honda no Mori Hall – Kanazawa, Japan
November 8 – Budokan – Tokyo, Japan
November 9 – Budokan – Tokyo, Japan
November 10 – Umeda Geijutsu Gekijo Main Hall – Osaka, Japan
November 12 – Shi Bunkakoryo Kaikan – Hiroshima, Japan
November 14 – Nitori Bunka Hall – Sapporo, Japan
November 30 – Metro Parque – Bogota, Columbia
December 2 – CC Maria Angola – Lima, Peru
December 4 – Movistar Arena – Santiago, Chile
December 7 – Teatro de Verano – Montevideo, Uruguay
December 8 – Luna Park – Buenos Aires, Argentina
December 12 – Teatro Araujo Vianna – Porto Alegre, Brazil
December 15 – Via Funchal – Sao Paulo, Brazil
December 16 – Vivo Rio – Rio de Janeiro, Brazil
February 15 – State Theatre – Sydney, Australia
February 19 – Brisbane Convention Centre – Brisbane, Australia
February 21 – The Plenary – Melbourne, Australia
February 22 – Festival Theatre – Adelaide, Australia
February 24 – Riverside Theatre – Perth, Australia