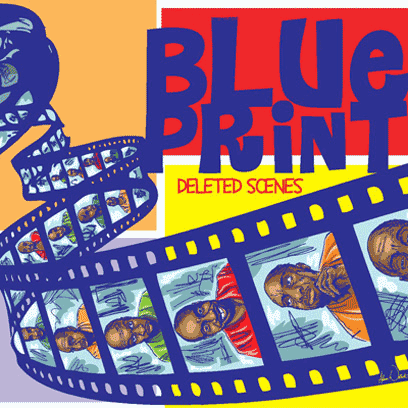 Columbus Rhymesayer Blueprint is set to release a new album "Deleted Scenes" on Weightless on October 16th.
In describing the Deleted Scenes album, Blueprint comments:
"I wrote and recorded at least 75 songs for my last album, Adventures in Counter-Culture. Only 15 of those songs were chosen for the final tracklist. Many of the remaining songs were good (some very good), but weren't chosen for the album because their vibe or message didn't fit the overall theme that I was going for. I soon realized that although these songs didn't fit into what Adventures in Counter-Culture ultimately turned into, they still played a significant role in telling my story. After revisiting many of these songs, I came to the conclusion that the best of them should be heard by the people who support me to the fullest, so I took some time to fully produce these songs. The result is Deleted Scenes"
Track list after the jump.

BLUEPRINT "Deleted Scenes" Track List:
1. Starting Out
2. Takin' It
3. Get Right – Featuring Dominique Larue
4. The American Dream – Featuring Adoria
5. True Love – Featuring Angelica Lee
6. Body Movin'
7. Never Grow Old – featuring Angelic Lee
8. Bells & Whistles
9. The Mask
10. Bartenders – featuring Zero Star
11. Babies Got Guns
12. I Wanna Go – featuring Nina D
13. Senseless
14. Leave Me Alone – featuring Terry Troutman of Zapp
15. Packt Like