MP3:Action Bronson – Its Me (Prod. by Party Supplies)
Above is a new song  that Action Bronson twittered. Below is a video that Noisey put together of Bronson rocking "Bird On A Wire" at the Williamsburg Music Hall. At some point he hands out steaks that him and Vice brought for public consumption. Bronson later goes into the crowd during Riff Raff's verse.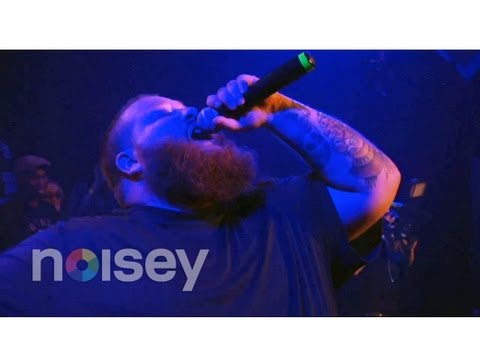 Action Bronson will be in Columbus, October 12th @ Skullys. I do not think he will feed you but he will probably smoke weed and carry drunk women is my guess. We are a smaller market.