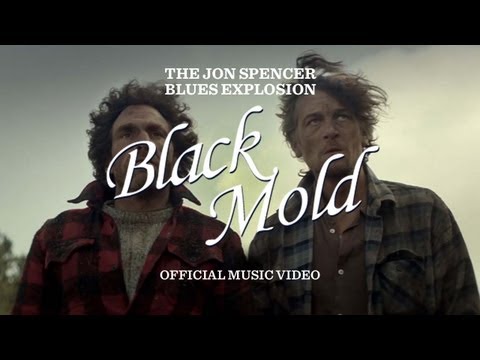 By this point, everyone knows about local musician Sam Brown sitting behind the kit in the indie-rock supergroup Divine Fits, who will return to town Wednesday at the Newport Music Hall. Less known, perhaps, is the Columbus connection of the Jon Spencer Blues Explosion, which was recently added to the Newport bill (moved from the Basement).
In the early '90s, sometime around the dissolution of Spencer's previous band Pussy Galore, he and wife Cristina Martinez joined an incarnation of the off-kilter country/blues/rock Columbus outfit Gibson Bros. with Don Howland (Bassholes) and Jeff Evans ('68 Comeback), who had recently relocated to Memphis. A couple years ago, Howland told me about playing an RL Burnside cassette for Spencer during a Gibson Bros. tour.
"He was stunned by it," Howland said. "By the time we got to Memphis to record the last album, we were covering an RL Burnside song with Jon singing it." Spencer went on to record and tour with Burnside, exposing the bluesman to an audience he'd never before reached.
Columbus folks also speak about the influence of Evans's "twisted-Elvis" onstage persona, and how it shaped Spencer's approach as a frontman. You know all those self-referential "Blues Explosion!" shout-outs? It was part of the Gibson Bros. schtick very early on. "Gibson Brothers, ladies and gentleman, Gibson Brothers!" Evans would exclaim like a snake oil salesman during live shows.

In a recent phone chat, Spencer sang the praises of another Columbus band with which he has a history: Cheater Slicks, who recently celebrated 25 years as a band and will release Reality is a Grape next week on CDR. Spencer, who produced the Slicks' 1996 record Don't Like You, called them "a great band, an amazing band, a fearless band."
To tie these two Columbus threads together, I'll let Spencer recount a story in his own words about the Gibson Bros. and the Cheater Slicks playing at the Khyber Pass in Philadelphia back in the day:
At the time the Cheater Slicks were doing this song that was 30 minutes long ("Thinkin' Some More"). I'd heard about it, and I'd probably heard it on a cassette, and they played it that night. Once they started playing it, I knew what it was, and once it was going on and on I was getting more and more excited. And there were probably like seven people in the venue. This was not a well-attended show. The song's going on and on and it's beautiful, it's amazing. This fantastic thing is happening, and I'm just overcome with excitement because it sounds so great. So at one point I picked up a table and was gonna throw it at the stage to express my admiration, but the table proved to be too heavy and it kind of fell behind me. I think it may have fallen on Tom Lax of the Siltbreeze label.
The new album from JSBX, Meat & Bone, is out now on Mom + Pop. Tickets are still available for the band's show with Divine Fits, Cold Cave and People's Temple Wednesday at the Newport.