President Obama will be holding a rally in Columbus, Ohio with Jay-Z and Bruce Springsteen @ Nationwide Arena  on Monday, November 5th.
If you want to obtain tickets to this historic event please click here.
Also, please vote early. Here is info on early voting.
Vice President Joe Biden and his  wife Jill will be in Lancaster, Ohio  this Sunday. More info on that after the jump.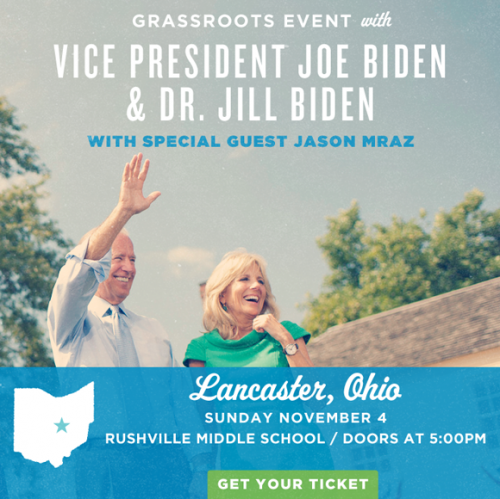 Click here for tickets to see Joe and Jill Biden in Lancaster, Ohio Sunday