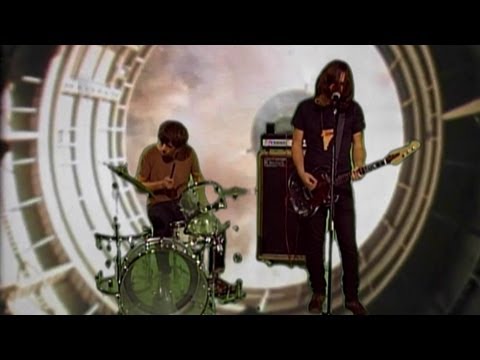 Nashville power rock sibling duo Jeff The Brotherhood will appear on the Conan O'Brian show November 15th which is also the same day they go on tour with the Delta Spirit. Above is a video for "Leave Me Out" off their album they co-produced with Dan Auerbach  "Hypnotic Nights". The performance-based clip was shot in Nashville and co-directed by Jen Uman (artist & illustrator) and Bucky Fukumoto (Morrissey, Kasabian, Peaches, etc)
This is not the same song the will perform on Conan. They will perform Staring at the Wall on Conan.   Delta Spirit Tour-dates after the jump.
JEFF The Brotherhood's upcoming tour dates with Delta Spirit are as follows:
11/15    St. Louis, MO               The Pageant
11/16    Cincinnati, OH              Bogarts
11/17    Detroit, MI                    St. Andrew's Hall
11/19    Chicago, IL                   H.O.B.
11/20    Indianapolis, IN             Hoosier Dome (Headline Show)
11/21    Cleveland, OH              H.O.B.
11/23    Philadelphia, PA           Theatre of Living Arts
11/24    Washington, DC           The Fillmore
11/27    New York, NY               Irving Plaza
11/28    Boston, MA                  H.O.B.