Music fads come and go. How many of you are guilty of owning a Cherry Poppin' Daddies or Big Bad Voodoo Daddy CD from the now-regrettable Big Band revival of '97? Thanks to the success of artists ranging from Amy Winehouse to Sharon Jones & The Daptones to Adele, there's an ongoing '60s R&B/soul revival in full steam and, fingers crossed, unlike the Big Band revival (or the Ska revival that took place in the early '90s), this homage will stand the test of time and not burn out as quickly as it started.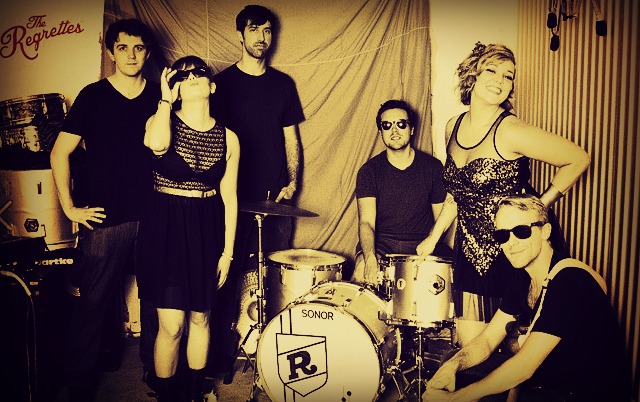 We're lucky to have two really great-sounding soul revival acts in Columbus (if there are more, let me know) – Nick Tolford & Company are poised for national (international?) success with Tolford's Ray Charles-like voice tapping into the hearts and souls of an audience ranging from Carabar hipsters to those who were around the first time rock n' roll met soul. And The Regrettes, a group that hasn't even been together a full calendar year, is taking a giant leap forward and hoping to elevate their status from "opening act for touring bands" to "big stage headliners" with the release of their well-crafted Don't Talk Back on Friday night at The Newport Music Hall.
If you want to learn more about the history of the band, check out the feature in this month's (614) Magazine. If how the band formed doesn't mean a whole lot to you, here's your chance to let The Regrettes convince you (as they have me) through their music (Listen to Don't Talk Back in it's entirely here). I'm sold – hook, line and sinker – on the female harmonies, foot-tapping grooves, and the Memphis horns.
Whether or not this style of music weathers the storm remains to be seen, but dig it now while you can and join The Regrettes, The DewDroppers and Washington Beach Bums Friday night at The Newport. Tickets are $10 in advance, $12 at the door.