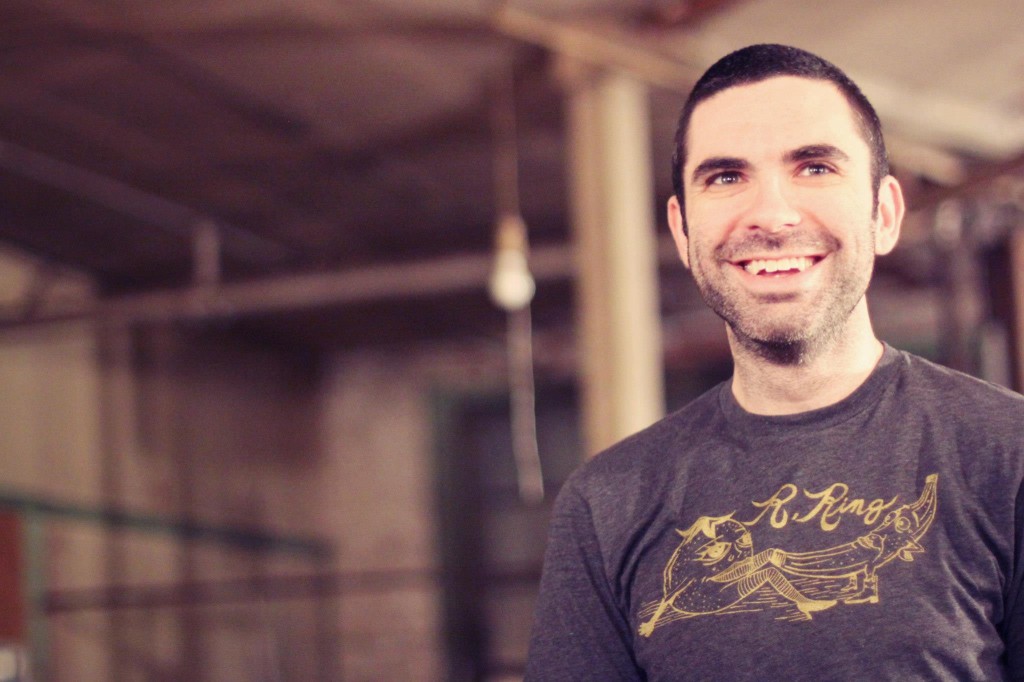 Photo Credit: Brooke Medlin
While the list of drumming styles goes on ad infinitum (Jazz, R&B, Folk/Country, Soul, Blues, et cetera), Motel Beds' Ian Kaplan is arguably one of the greatest Rock & Roll drummers in the country. Obviously, music is inherently subjective and there is really no standard by which to fully measure this claim. Nonetheless, after repeatedly touring the nation over and witnessing a myriad of drummers, I really do feel it's a fair assessment to make.
To watch Ian Kaplan play drums is a true joy. The Dayton, Ohio native possesses the perfect combination of playing to the song and laying low, while exploding in the most appropriate and skilled and entertaining ways. In a lot of bands, the limelight is understandably placed on the frontman. Nonetheless, while chords and melody and lyrics are requisite, Kaplan is a testament to the fact that a phenomenal drummer is vital to a phenomenal band. This can be heard when he plays with Motel Beds, Goodbye/Crusher, Lab Partners, or any of the many bands he's added to over the years. When you match up pure skill, Kaplan is the cream of the crop.
Natural talent is clearly at play, however, Kaplan's prowess is namely the result of an intense dedication to his craft. To this day, it seems few work harder at honing their skills and continuing to grow as a musician. I had the opportunity to speak with Kaplan before Donewaiting goes print-only this weekend. Thanks for making Dayton and Ohio proud, Ian.
Donewaiting: When did you start playing drums?
Ian Kaplan: I have been playing drums since age 5.
DW: What was the name of your first band?
IK: "Naked Henry," in Augsburg, Germany.
DW: What drummers have had the biggest influence on your style?
IK: Max Roach, Philly Joe Jones, Steve Gadd, Keith Moon, John Bonham, Aynsley Dunbar, Buddy Rich, Tony Williams, Joe Morello, Jim Keltner, Ringo Starr, Levon Helm, Malcolm Catto.
DW: Who is your favorite drummer of all-time?
IK: My favorite? Man, that's tough. I guess I'd have to say Max Roach. He's the king. Listen to anything on "Saxophone Colossus" or the "Freedom Now Suite" and try to reconcile what he's playing against the time signature – then realize he's playing quarter notes on the hi-hat while he plays these incredibly, beautiful, intricate phrases. If there's a God and God is a drummer, He lived inside of Max Roach for a time.
DW: Has living in the Midwest and growing up in Dayton impacted your drumming style at all? I remember speaking with you about Brainiac drummer Tyler Trent and his influence on you at an early age. Are there any other regional drummers that influenced your approach to the instrument?
IK: Definitely has. Before I moved here, I hadn't been involved in any sort of music "scene," as it were. I was young and, even though, in Germany the drinking-age and, therefore, entry age to shows was low (16), there was little to no opportunity for kids my age, be they Americans or Germans, to really throw shows or have bands. Here, it was a completely different story. Everything I'd read about a city with a  community of like-minded musicians actually happened here and continues to happen. The first time I got to see some of Dayton's bands, I was completely blown away. Tyler Trent definitely had a huge impact on my playing. I couldn't believe how controlled and precise he is, but simultaneously seems as if he is having an out-of-body experience when he plays. The power and the visceral emotion he put into every beat really had an effect on me and I think it's still reflected in my playing today. Over the years I met many other drummers in town, namely Matt Espy, who I briefly took over for in MiNK when he moved to Chicago, Matt Schulz who I replaced in Lab Partners, Jim MacPherson… the list goes on. All have become good friends of mine and I still think they are the greatest drummers in the world, no matter what. Seeing someone play and seeing how they do things vs. just hearing them is a completely different experience. When I heard what Tyler played on Bonsai Superstar, for instance, and then went to see Brainiac and watch Tyler reproduce what he recorded live really was life-changing. Tyler, if you're reading this, thank you, again and again and again.
DW: What are your plans for the future?
IK: I guess, limiting this answer only to my musical life, I'd like to see Motel Beds blow-up and play festivals and make a go at playing music full-time. I still haven't given up on that dream. If that doesn't pan out, I guess balloon in size and become the world's largest mammal. Or maybe both.