Guess I'm not going to be looked at as a trendsetter this year. Believe me, I'm as surprised as anyone that my two favorite releases of the year were put out by bands that were active in the hair metal community in the late '80s. But when I went back and scanned through iTunes to see what I listened to the most, these are the ones that were clear cut favorites.
1. Danger Danger – Revolve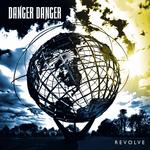 The best CD of 1989 was released 20 years late! This b-list hair metal band brought original singer Ted Poley back for a reunion album filled with big hooks ("Hearts on the Highway"), bigger choruses ("That's What I'm Talking About"), songs about girls ("Rocket to Your Heart"), guitar solos ("Ghost of Love"), and power ballads ("Fugitive"). Def Leppard and Bon Jovi's recent efforts didn't sound nearly this good.
Listen: Keep On Keepin' On
2. Ray West – All Pointz West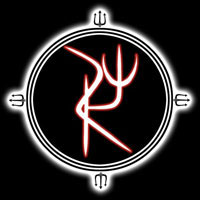 Spread Eagle's Ray West was my favorite singer from the sleaze-glam era (early '90s). His solo debut may have been 15+ years in the making, but it was worth it as he updates Spread Eagle's sound (which was similar to Skid Row, Guns N' Roses, Motley Crue) by making it heavier and more aggressive (ala Godsmack, Disturbed, Killswitch Engage). I listened to this CD more than anything else this past summer.
Watch:Novacaine
3. The Damnwells – One Last Century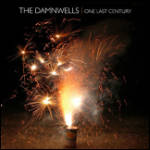 My fears that The Damnwells were done were unjustified and proven false when the band released this FREE album in February. The older carryovers ("55 Pictures", "Bastards of Midnight", "Down with the Ship") were my favorites initially but I grew to love the collaborations Alex Dezen did with his wife, Angela ("Dandelion", "Like it Is"), just as much as anything the band has previously done.
Download:One Last Century (full CD)
4. Jason Lytle – Yours Truly, The Commuter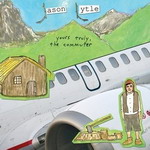 Halfway through 2009, this album was my favorite. Though it's billed under Lytle's name, it's really just an extension of the singer's Grandaddy sound (spacey/dreamy indie-pop) and "Brand New Sun" may be one of the best, simplest pop songs released this year.
Watch: Brand New Sun
5. The Prairie Cartel – Where Did All My People Go?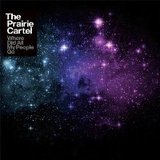 Blake Smith and Mike Willison hinted at their electro-pop/sample fascination as members of the short-lived alt.rock band Caviar but bring that fascination to full fruition (along with Local H's Scott Lucas) on The Prairie Cartel's long overdue debut (most of these songs were on a demo CD the guys gave me at SXSW back in '07). The versatility of the music allows The Prairie Cartel to perform it live as either a full band or in a DJ setting with Lucas singing over pre-recorded sounds loaded onto an iPod.
Download: Beautiful Shadow