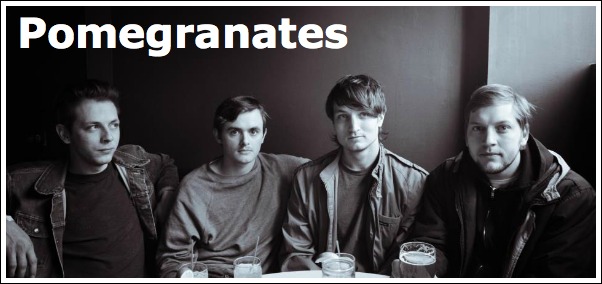 Pomegranates perform on the AliveOne stage at 3:00pm on Sunday, July 15
Pomegranates are a 4-piece from Cincinnati that play "a unique blend of stirring and surprising psychedelic dream rock that's as tender as it is ass-kicking
What does "bunbury" mean? (No cheating; give it your best guess)
It is from an Oliver Wilde play, I think it means something akin to "an adventure".
What are 3 things that you know about Cincinnati?
It was a major pork processing city which is why it is called Porkopolis and we have the Flying Pig Marathon and also one of the big reasons P&G is here. Winston Churchill described Cincinnati as the most beautiful of all the inland American cities. The "Hall of Justice" on Superfriends was modeled after Union Terminal.