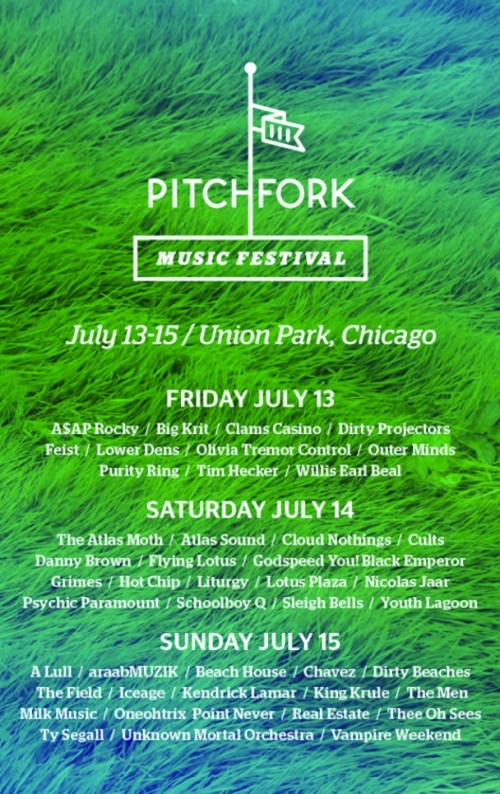 The Pitchfork Music Festival is this Weekend July 13-15th.
Saturday Tickets sold-out today. But there are single-day passes still available for Friday and Sunday. You can buy them here. The other days'  tickets will probably go soon given the line-up that includes Feist, Dirty Projectors, Big K.R.I.T., Japandroids, A$AP Rocky, The Olivia Tremor Control, Willis Earl Beal and more; and Sunday's, which includes Vampire Weekend, Beach House, The Field, AraabMUZIK, Chavez, Kendrick Lamar, Ty Segall, Iceage, Dirty Beaches, and more.
And if you can't make it to Chicago fest than you can watch the fest on You-Tube.
Full Schedule after the jump.
Continue reading →