There might not be a Chip Midnight had there not been a Jane Scott. Throughout my junior high and high school days, I'd always tear through the Cleveland Plain Dealer to see if the legendary rock critic had written about a band that I was about to go see or had just seen – and most times she had, whether it be the latest hair metal band from L.A. that was swinging through town to play at the Empire Concert Club or a bonafide rock all-star like U2 that had just put out a new album. Jane always had something nice to say and was usually on target which was something hard for a teenage me to believe due to the fact that Jane Scott was 52 years older than me! No way should she be in touch with a teenage reading audience, and yet she was.
After I started my writing career, I crossed paths with Jane a few times in Cleveland. The most memorable encounter was when we both were at the Cleveland Agora in 1993 to interview a new, up-and-coming rap-rock band from Omaha called 311. I had first dibs and interviewed the guys on their tour camper while they indulged in some smokey-smokey. As she hung outside the camper waiting for us, I gave them a brief history. "She interviewed the Beatles the first time they played in Cleveland. She's a legend!"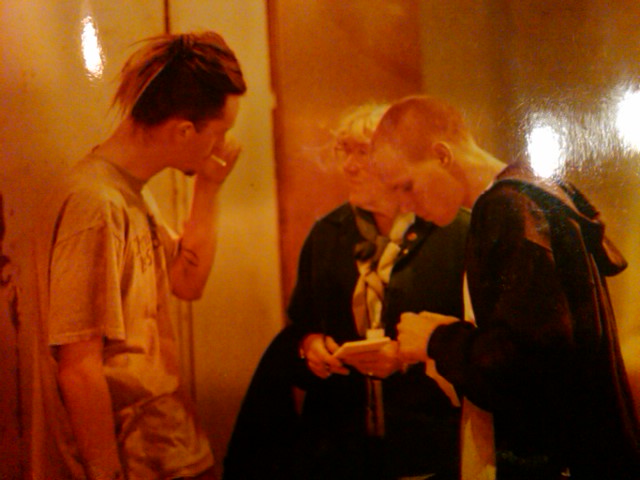 After both of us had finished our interviews, the guys invited us to stand on the side of the stage to watch them and we both took them up on their offer. Halfway through the set I looked over to see Jane sitting on some equipment cabinet, her chin nestled into her chest, her eyes closed. She was fast asleep, just feet away from 311!
Jane Scott passed away today at the age of 92. Thanks for the memories!