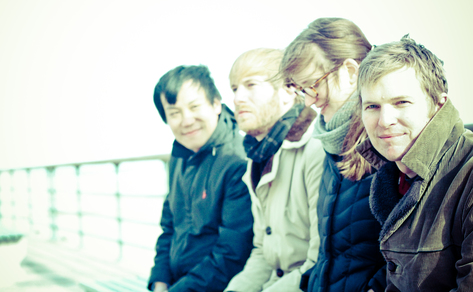 I was big fans of Dirty on Purpose back in the day. I helped book a few of their shows and they stayed in our house in Columbus a few times while they were on tour. When they broke up, I was sad. No joke.
But! The world keeps spinning, and here we are with a new album from DoP alum Doug Marvin's new band Pursesnatchers which also features his wife, Au Revoire Simone's Annie Hart. If this first song is any indication, the full length is gonna rule. It comes out July 19 on Uninhabitable Mansions.
Related: Saw my first purse snatching attempt Friday night on the 6 train. The woman, however, through sheer willpower and intense screaming, forced the snatcher into a trance and basically made him give it back. Don't mess with that lady, criminals. Seriously.