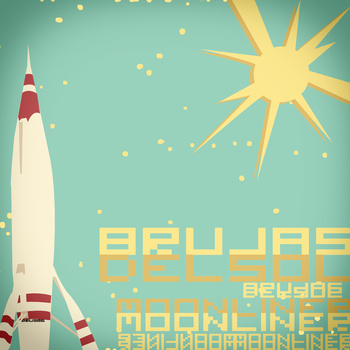 For those who like to make "Bands to Watch" lists, may I kindly submit Brujas del Sol, a new-ish stoner rock trio comprised of Adrian Lee Zambrano (guitars/vocals), Derrick White (bass) and Jason Green (drums), for consideration?
While bands like EYE and Lo-Pan cover the heavier end of the spectrum, Brujas del Sol has settled into a trippy, spacey, hypnotic groove, not unlike bands such as Dead Meadow, Wooden Shjips, Pink Floyd, Pretty Weapons, Black Sabbath. Definitely a band I'M going to be watching (and listening to) in 2012.
Moonliner Vol.1 – recorded by our friends over at Electraplay Studio – is the first of 3 planned EPs that the band plans to release in the next few months and can be downloaded (name your own price) at http://brujasdelsol.bandcamp.com/.
Brujas del Sol performs tonight at Cafe Bourbon Street with Big Shot and Feature Films.