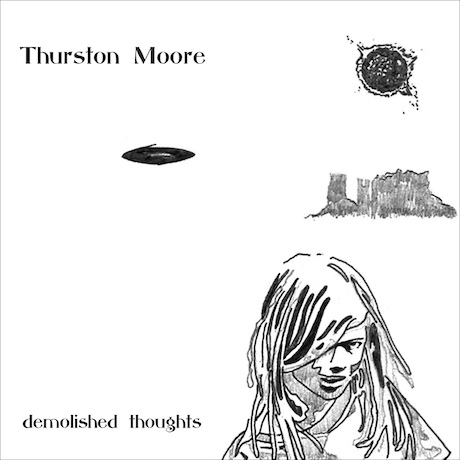 MP3: Benediction
Ain't gonna lie – when I heard Beck was producing the new Thurston Moore solo album I was skeptical. Love the first half of Beck's career WITH MY LIFE but the second half has left me bruised and betrayed.
But then…….!!!!! I heard this first song and all worries vanished. "Benediction" is pure bliss and I can't wait to hear the rest of the album. Demolished Thoughts comes out May 24 via Matador on 2XLP/digital/CD.
Special Note to Sonic Youth non-fans: Give this a listen. Don't worry, your ears won't "hurt" due to the "crazy feedback" and "experimental noise." Seriously, download it twice. I wish I could download this right inside your ear holes for you.