I have two videos in the ImageOhio13 Show: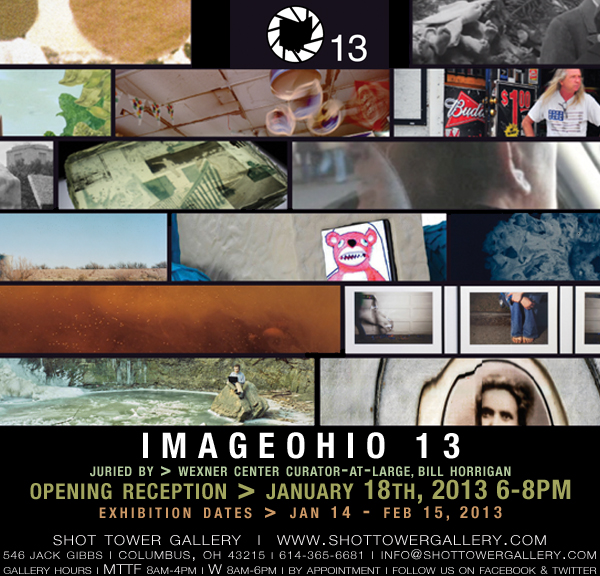 From the press release:
Please join ROY G BIV at the opening of ROY's 13th installment of ImageOhio, an exhibition of the best of Ohio's photography, video, and new media artwork. ImageOhio 13's opening reception is this Friday, January 18th, from 6-8 p.m at the Shot Tower Gallery on Fort Hayes's campus. Wexner Center Curator-at-Large Bill Horrigan juried this year's exhibition, which includes artwork by Brittany Campbell, Leah Fisher, Wes Flexner, Alexis McCrimmon, Ardine Nelson, Timothy Smith, and many others. The exhibition is accompanied by a print catalogue
Watch one of my videos here if you want.