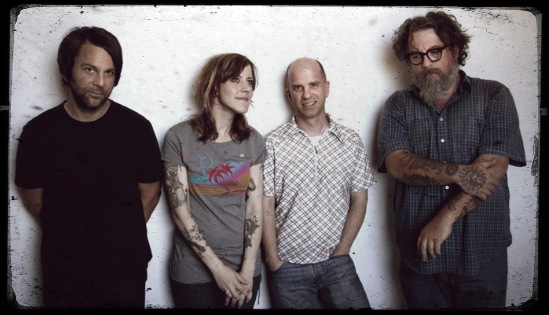 Between the Ass Ponys and Wussy, Chuck Cleaver's got 11 or so full-lengths and countless EPs and singles under his belt. One wouldn't expect the heavily tattooed Cincinnati songwriter to produce his best collection of songs this late in his already highly-prolific career, but that's exactly what he's done with, in my opinion, the best release coming of out Ohio in 2011. To be fair, Cleaver's not the sole songwriter in Wussy, it's a collective effort with Lisa Walker (guitar, vocals), Mark Messerly (bass, keys) and Joe Klug (drums) contributing their fair share.
While I've been a fan of Cleaver's since first hearing the quirky-twang of "Earth to Grandma" coming through the speakers at Used Kids in the mid-90s (and later seeing the Meat Puppet's-ish "Little Bastard" on MTV! Oh, what a glorious day that was!), the new Wussy release, Strawberry (listen to – and buy – on Bandcamp), is something I've returned to over and over on the iPod in the last 2 or so weeks – the passion between Cleaver and Walker (as ex-lovers, as current songwriting partners) so natural, the voices playing off each other so beautifully.
Fortunately, with Wussy headquartered about 120 miles southwest on 71, we're luckier than most and get somewhat regular shows in Columbus though Saturday night's show at Ace of Cups is somewhat special, serving as a CD release party, of sorts. Wussy will be joined by Columbus counterparts Moviola and Birds of Hair (featuring Scrawl's Marcy Mays).