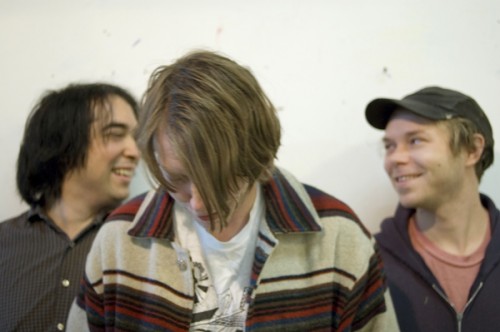 Credit: Barbara Soto
Black Dice are set to drop  Mr. Impossible (LP/ CD/digi) on April 10th in America and April 9th Worldwide.
Mr. Impossible is said to be a mutation of the Seeds' punk primitivism, Funkadelic's extraterrasial throbbing and the Royal Trux's discordant rebelliousness . This is Black Dice's sixth full length, and is consistant with what once expects from Black Dice.
Listen to the song Pigs above from Mr. Impossible at the MP3 Link.
Mr. Impossible has a special version that is hand-numbered and individually screen printed, is limited to 350 copies and is available for pre-order now from Ribbon Music.
After the jump, Mr. Impossible's Cover and track listing as well as a video for Pigs.