Tag Archives:
bluestone
Trauma
October 25 & 26, 2012
Bluestone
Columbus, Ohio
slightly NSFW
Continue reading →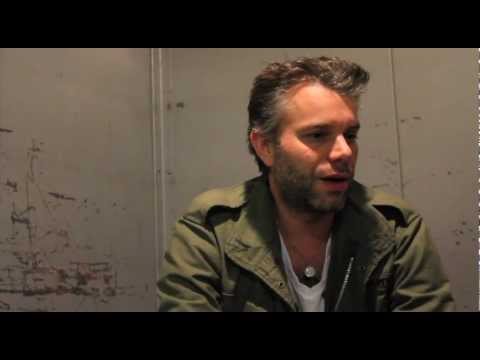 Rumba Cafe manager Todd Dugan has recently branched out and started booking bigger shows at other venues under the name "Rumba Cafe Promotions." That explains why, if you go to the Bluestone (previously BoMA) website, you'll see Lucero and Justin Townes Earle listed in the upcoming shows.
JTE will have to wait till May, but today (4/9) brings Lucero to town. The band has been tapping into Memphis soul lately, but Lucero is a chameleon, so any pithy description of the music would leave something out. Instead, head to the band's website where you can stream every Lucero album. The new record, Women & Work, is out now on ATO ($5.99 at Amazon).
Ragged-voiced Americana/bluesman William Elliott Whitmore opens tonight's show. $17, 18+, doors at 7pm.
Not sure if Bluestone will be to '90s alternative rock what the Alrosa is to '80s hair metal, but recent bookings suggest that the relatively new Columbus hotspot will be a nostalgic venue for the working professional crowd. Following last week's Gin Blossoms show, Bluestone follows it up Monday night with Fuel, known for hits such as "Shimmer", "Hemorrhage (In My Hands)" and "Bad Day". As is the case with many bands from this era that are still touring, Fuel's down to one original member, singer Brett Scallions, but the band's guaranteed to play the hits.
But enough about Fuel. Also on the bill are Man Made Machine, Park Lane, and one of Donewaiting contributor David Cobb's favorite Houston bands, Pale.
Check out this epic 9+ minute video that Pale made for "Catastrophic Skies" last year and then read my review of their 2011 release, In the Time of Dangerous Men.
Doors open at 6pm, first band on at 7pm. Tickets are $15.